Saudi Arabia
Yemen
Yemeni Popular Forces Threaten to Target Saudi-Led Coalition's Warships, Oil Tankers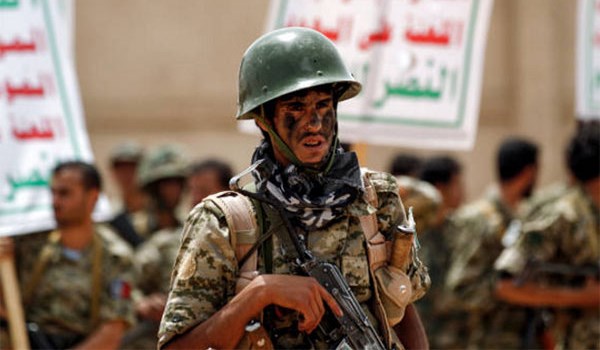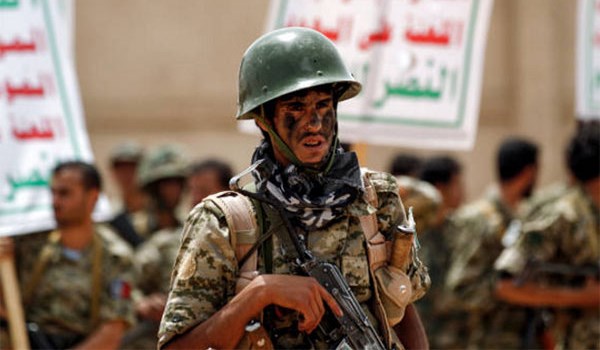 Yemen's Ansarullah movement threatened that it could strike warships and oil tankers of the Saudi-led coalition in retaliation for the blockade the military alliance has imposed on the Yemeni ports, particularly the southwestern port of Hudaydah.
"The battleships and oil tankers of the aggression and their movements will not be safe from the fire of Yemeni naval forces if they are directed by the senior leadership (to attack)," Yemen's Arabic-language al-Masirah television network quoted a Ansarullah military commander as saying on Sunday.
According to the news channel, the decision on targeting enemy vessels was made after a meeting of naval officials who had discussed the possible response to the closure of ports in the impoverished country.
The chairman of Yemen's Supreme Revolutionary Committee warned the Saudi-led coalition against launching a military assault on the country's strategic Western port city of Hudaydah, stressing the Yemeni forces' response would be "unprecedented" in such a case.
"If Saudi Arabia and its allies opt to attack Hudaydah, we will take measures like never before," said a post published on Mohammed Ali al-Houthi's Facebook page on Saturday, the Arabic service of Russia's Sputnik news agency reported.
He added, "We can target Saudi oil tankers. The Yemeni naval forces can strike the oil vessels. We can take any… action in case they (the Saudi-led coalition) invade Hudaydah."
The chairman of Yemen's Supreme Revolutionary Committee stressed that all giant oil installations in Saudi Arabia would be the main targets of Yemeni missiles from now on, advising the Saudi-led coalition to refrain from a raid against Hudaydah if they want to keep Saudi oil tankers safe.
The Yemeni Army confirmed last Sunday that it targeted Saudi Arabia's Malik (King) Khalid international airport in Riyadh with a long distance Borkan H2 ballistic missile.
On Monday, Saudi Arabia announced the closure of all land, air and sea ports in Yemen. Riyadh's move came after Yemeni forces, backed by Ansarullah fighters, launched a Borkan H2 long-range missile at King Khalid International Airport in Northeastern Riyadh late on Saturday.
Saudi Arabia has been striking Yemen since March 2015 to restore power to fugitive president Mansour Hadi, a close ally of Riyadh. The Saudi-led aggression has so far killed at least 15,000 Yemenis, including hundreds of women and children.
Despite Riyadh's claims that it is bombing the positions of the Ansarullah fighters, Saudi bombers are flattening residential areas and civilian infrastructures.
According to several reports, the Saudi-led air campaign against Yemen has driven the impoverished country towards humanitarian disaster, as Saudi Arabia's deadly campaign prevented the patients from travelling abroad for treatment and blocked the entry of medicine into the war-torn country.
The cholera outbreak in Yemen which began in April, has also claimed over 2,200 lives and has infected 900,000, as the nation has been suffering from what the World Health Organization (WHO) describes as the "largest epidemic in the world" amid a non-stop bombing campaign led by Saudi Arabia. Also Riyadh's deadly campaign prevented the patients from traveling abroad for treatment and blocked the entry of medicine into the war-torn country.
According to reports, the cholera epidemic in Yemen, which is the subject of a Saudi Arabian war and total embargo, is the largest recorded in modern history.
Meanwhile, the United Nations has described the current level of hunger in Yemen as "unprecedented," emphasizing that 17 million people are now food insecure in the country.
It added that 6.8 million, meaning almost one in four people, do not have enough food and rely entirely on external assistance.
A recent survey showed that almost one third of families have gaps in their diets, and hardly ever consume foods like pulses, vegetables, fruit, dairy products or meat.
More than 3 million pregnant and nursing women and children under 5 need support to prevent or cure malnutrition.