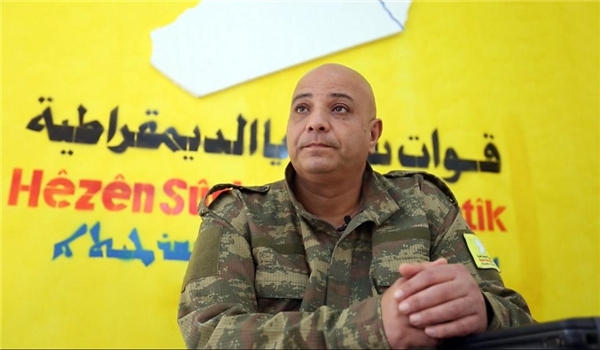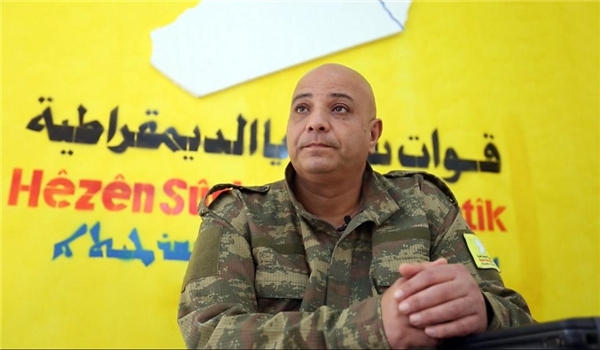 The defected spokesman of the Syrian Democratic Forces (SDF) was transferred from Syria to Turkey by the latter's spy agency, news sources said on Thursday.
News websites affiliated to the terrorists reported that the Turkish intelligence services played a role in Talal Salou's defection and took care of him upon arrival in regions controlled by the Ankara-backed Euphrates Shield Operation forces.
Salou is a Turkmen from the town of al-Ra'ei in Northern Aleppo who was the commander of Turkey-backed Lawa al-Salajeqah terrorist group four years ago.
Salou defected the SDF and moved to the town of Jarabulus in Northeastern Aleppo on Wednesday. Salou's move was done in coordination with the FSA in the region.
The SDF has not made any comment on the development yet.
Local sources reported on Tuesday that people in a town in Northeastern Aleppo took to the streets, opposing forced recruitment by the SDF.
The sources said that a large number of residents of the town of Kobani (Ein al-Arab) took to the streets, condemning the SDF's forced recruitment in the region.
The source said that the demonstration in Kobani was carried out to support the same move in the town of Manbij, adding that people in Kobani also condemned the SDF's intention to secede the region from Syria.
Unlike Manbij where 95 percent of people are Arab, most of residents in Ein al-Arab are Kurds.