North America
Syria
Pentagon likely to admit 2,000 US troops in Syria: Great Satan US officials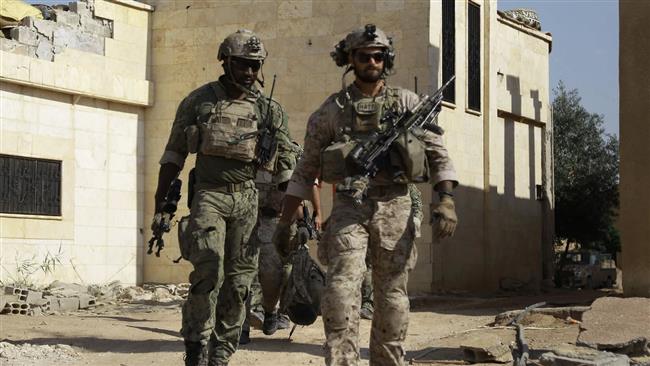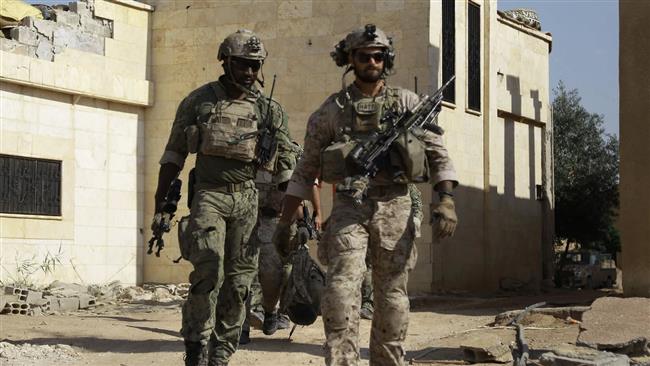 The US Defense Department is likely to announce publicly that there are over 2,000 American troops in Syria, despite earlier reports that put that number at around 500.
According to two US officials, who spoke on condition of anonymity Friday, the Pentagon will make the announcement as early as Monday, Reuters reported.
This comes as the military acknowledges that the Force Management Level (FML), an accounting system for troops, has under-reported the number of forces in the war-torn country.
The FML was introduced in Iraq and Syria during the administration of former President Barack Obama as a way to exert control over the military.
However, the numbers do not reflect the actual size of the US forces on the ground as commanders sometimes bring in troops temporarily or employ more contractors.
Current FML figures are officially 503 in Syria, but US officials have privately acknowledged that the actual number is higher than the reported figure.
Last December, the Pentagon announced it would increase the number of US troops in Syria to 500, but it is unclear how long the actual number has been at about 2,000.
An armed conflict broke out in Syria in 2011 and soon transformed into foreign-backed militancy by a hodgepodge of terrorist groups, including Daesh. Since September 2014, the US has been leading a coalition of its allies in an aerial bombardment campaign against what it says are Daesh positions in Syria.
The US-led coalition has not obtained permission to operate within Syrian borders, has not been in coordination with the Syrian government or military, and has failed to achieve its declared goal of degrading and destroying Daesh.
In Iraq, there are officially 5,262 US troops based on the FML, but one of the officials said the actual number is not expected to be announced because of "host nation sensitivities," in a reference to political sensitivities about American forces in the country.
The US is widely accused of assisting Daesh in both Iraq and Syria in a variety of ways, including air dropping weapons for them and striking local forces during operations against the foreign-backed terror group.