Syria
Syrian Army Seizes US-Made Arms in Terrorists' Positions in Deir Ezzur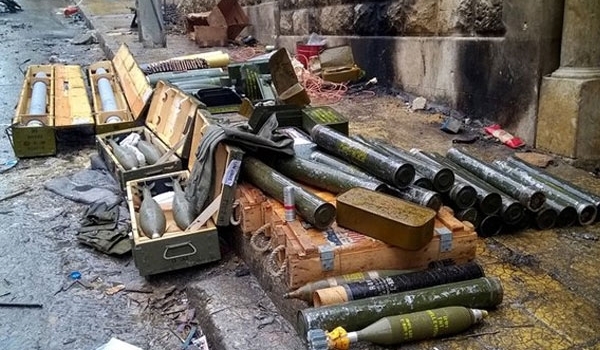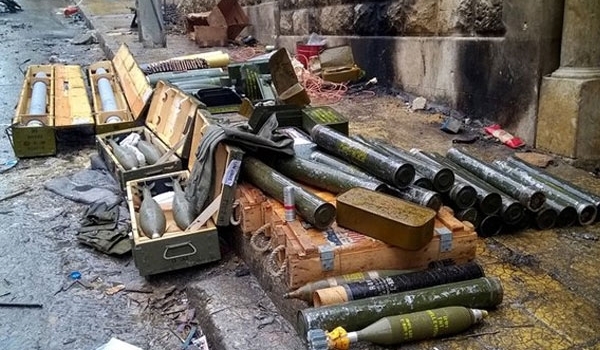 The Syrian Army soldiers discovered a large volume of the US-made weapons and ammunition in ISIL terrorists' positions in Deir Ezzur city, military sources said on Sunday.
The sources said that the army men carried out cleansing operation in the neighborhoods of al-Roshdiyeh, al-Huweiqa, al-Orfi and al-Mayadeen in Deir Ezzur city, discovering al large volume of different arms and ammunition in the positions that were previously under ISIL's control.
They added that some of the seized mortars, machinegun and missiles were from the US.
The army's engineering units, meantime, defused two bomb-laden vehicles in the city.
The Russian Defense Ministry announced on Saturday that the Russian strategic bombers targeted ISIL terrorist group's command posts and movements on the Western bank of the Euphrates River in Deir Ezzur province in Eastern Syria.
Six Tu-22M3 strategic bombers took off from an airfield in Russia towards the vicinity of Abbas town on the Western bank of the Euphrates River and targeted ISIL's command posts, inflicting major damage on the terrorist group's positions, the Russian Ministry said, Syria's state news agency, SANA, reported.
The Ministry said that all the Russian warplanes returned safely to their bases after completing the mission, adding that the UAVs which were already flying in the area recorded the results of the bombardment.
"Su-30SM fighter jets based at the Humeimim airbase provided backing for the bombers in Syria's airspace. All Russian aircraft returned to their home bases when the mission was completed," the ministry added.