Syria
Large humanitarian aid convoy enters besieged East Ghouta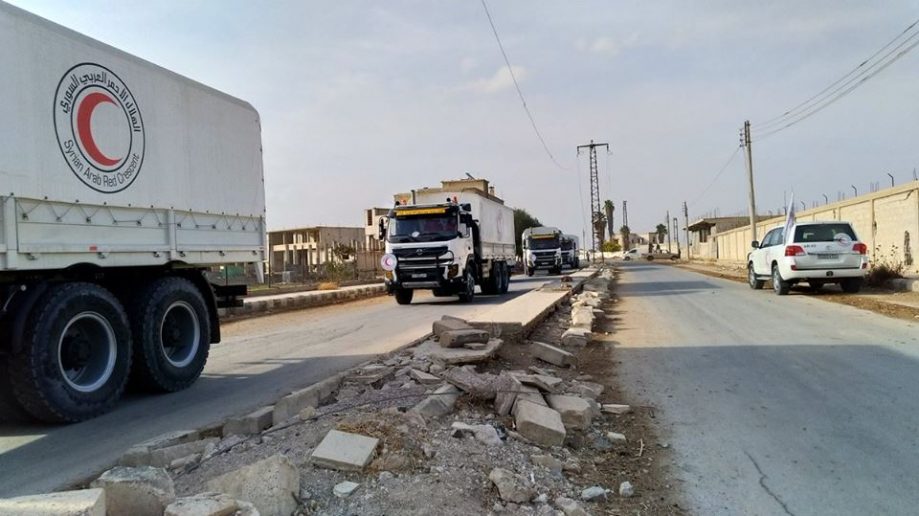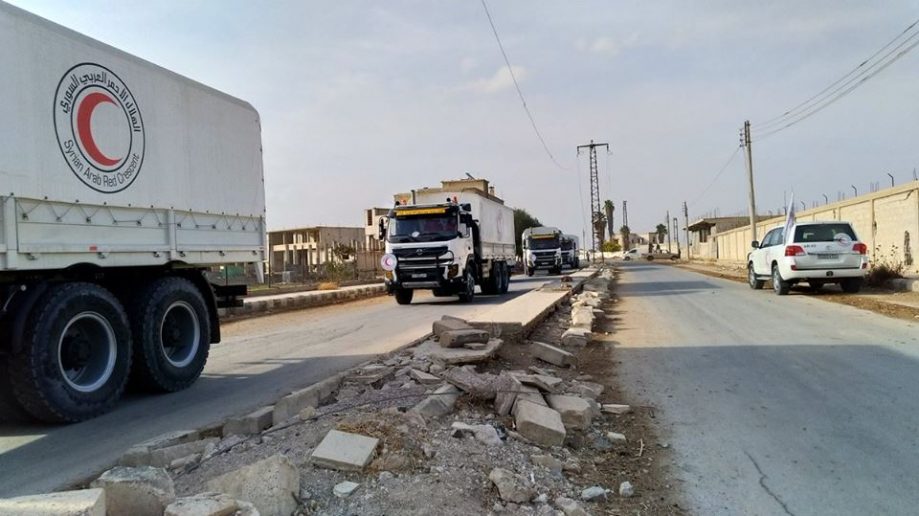 A humanitarian aid convoy entered the besieged East Ghouta region of Damascus, Tuesday, the Syrian Red Crescent reported.
The convoy consisted of nine large trucks that were filled with food and medicine from the United Nations and Syrian Red Crescent Society.
This convoy specifically entered the Jaysh Al-Islam controlled areas of the East Ghouta, which are currently part of the de-escalation zone agreement.
In the near future, Jaysh Al-Islam is expected to release several prisoners from their jails as part of the ceasefire agreement with the Syrian Arab Army (SAA).