Syria
ISIL Terrorists Hoist SDF Flag over Command Centers, Positions in Deir Ezzur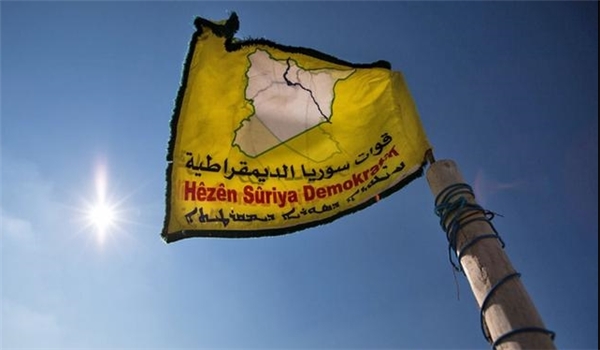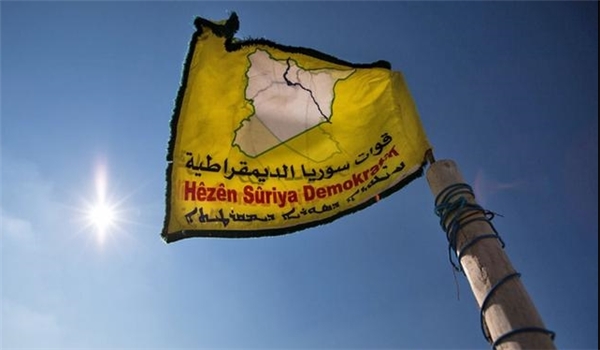 Field sources disclosed on Tuesday that some groups of ISIL have hoisted flag of the Syrian Democratic Forces (SDF) over their command posts and positions after more ISIL members escaped battlefield towards the SDF-held regions.
The sources said that more ISIL fighters have left positions in Deir Ezzur for the regions that are under the control of the US-backed SDF.
The sources went on to say that a number of ISIL snipers put aside the group's flags and replaced them with the SDF flags, adding that the move is another evidence for the US' back up for the ISIL terrorist group and the operation of the group for Washington's interests in Eastern Syria.
Local sources confirmed earlier this month that the ISIL continued to surrender its positions to the SDF within the framework of its earlier agreement on the territories that it holds in Eastern Syria.
The sources reported that the ISIL delivered the town of al-Shahil in Eastern Deir Ezzur to the SDF, adding that the ISIL handed over the key town of al-Basireh to the US-backed forces.
ISIL has been pulling forces back from more positions in Eastern Deir Ezzur, handing them over to the SDF based on a secret agreement, sources affiliated to militants said.