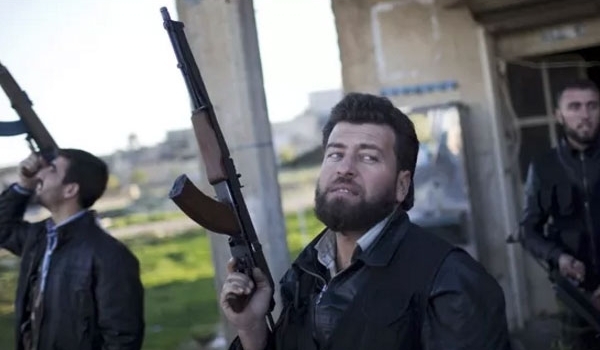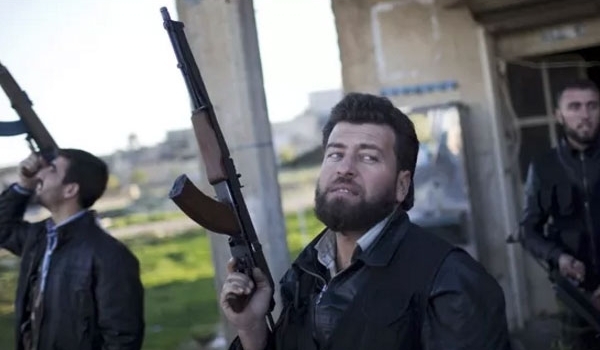 The Turkey-backed Ahrar al-Sham and al-Shamiyeh Front terrorist groups exchanged heavy fire in Northeastern Aleppo, dissident-affiliated websites reported on Wednesday.
The websites reported that Ahrar al-Sham and al-Shamiyeh Front exchanged heavy fire in Ka'abiyeh region near the town of Jarabulus in Northeastern Aleppo, inflicting casualties on each other.
The websites pointed to the intensification of infighting in the region, adding that the clashes have spread to other terrorist-held regions near the town of al-Bab in Aleppo.
The clashes came after the terrorist groups affiliated to the Turkey-led Euphrates Shield deployed to Northern Aleppo dissolved their formation and joined a new militant force known as al-Faylaq al-Thani.
Similar websites reported earlier this month that Nouralddeen al-Zinki members and other terrorists of Al-Nusra Front (Tahrir al-Sham Hay'at or the Levant Liberation Board) engaged in a fresh round of clashes in Aleppo and Idlib provinces, inflicting over 100 casualties on both warring sides.
The websites reported that Al-Nusra and al-Zinki terrorist groups engaged in fierce clashes in Western Aleppo and Southern Idlib, leaving over 100 fighters dead from both sides.
In the meantime, Nouralddeen al-Zinki managed to drive Al-Nusra from the village of Taqad in Western Aleppo.
Nouralddeen al-Zinki members gained control over most of the district in the town of Dar al-Izzah in Northern Aleppo.
Former Mufti (religious leader) of Tahrir al-Sham Hay'at said that his attempts to end infighting between Al-Nusra and al-Zinki in Aleppo and Idlib failed.