Yemen
Tens of thousands Houthis gather for Prophet's birthday after deadly clashes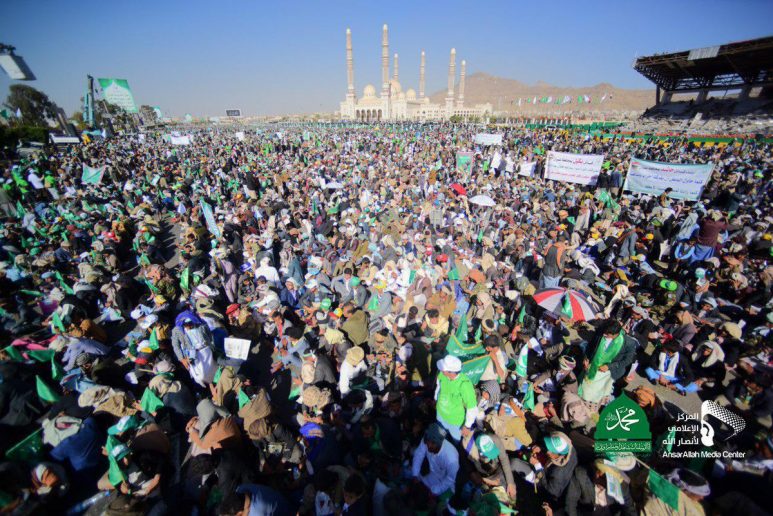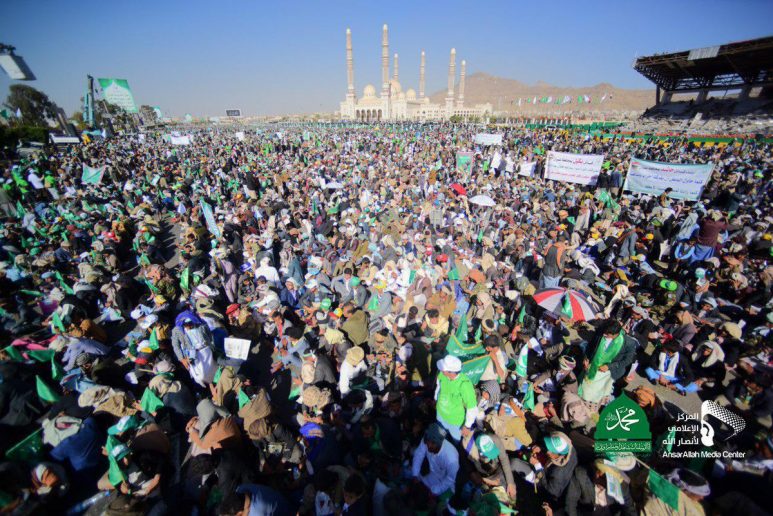 Tens of thousands of Yemenis gathered in Sanaa on Thursday to celebrate the birthday of the Prophet Muhammad one day after deadly clashes in the city.
Hezam Assad, member of the Political Council of Ansar Allah said the rally was "a reflection of these great people's direction which revolves around the symbolism of the great Prophet and Yemeni people will keep remembering this for generations."
The Prophet's birthday, Mawlid, is celebrated in most Muslim countries aside from Saudi Arabia and Qatar who's Wahhabist and Salafist doctrines forbid the celebration of the holiday.
Just a day earlier, several people were killed after clashes erupted near the capital's Saleh Mosque.