Syria
Syrian Army Frees 400 sq-km of Land in Southern Aleppo in One Day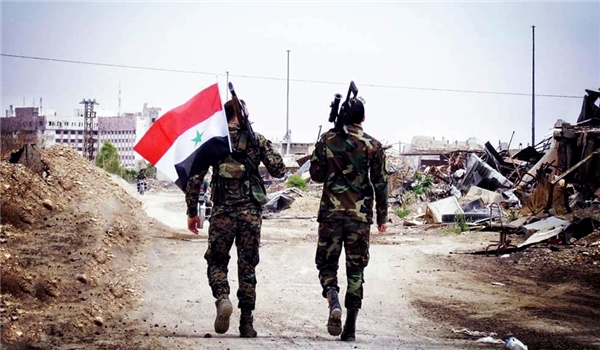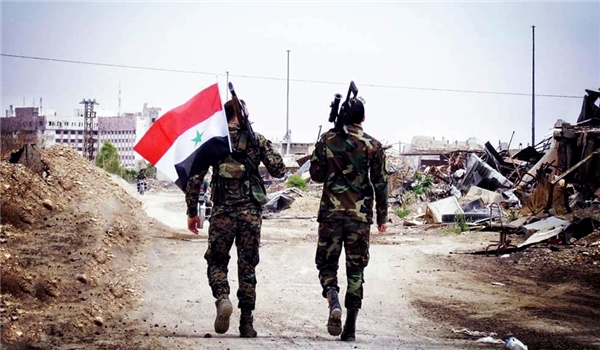 The Syrian Army troops pushed terrorists back from 400 sq-km of territories in its large-scale operation in Southern Aleppo in last 24 hours, a military source confirmed on Monday.
The source further said that the army men stormed the positions of Al-Nusra Front (Tahrir al-Sham Hay'at or the Levant Liberation Board) in Southern Aleppo and freed a sum of 79 villages and settlements in the past day, imposing control over 400 sq-km of land Northeast of the road that connects the town of Khanasser to the regions of Tal al-Zaman and Jabal al-Arbaeen.
Relevant reports said on Sunday that the army men managed to capture the villages of Jabal (mount) al-Modawar, Wadi (desert) al-Sanou'a and the villages of al-Na'amaniyeh, Boweizeh Saqireh, Moshrefeh al-Boweizetain, Boweizeh Kabireha and al-Wajed after heavy fighting with terrorists in Southern Aleppo.
The army soldiers further advanced East of the strategic road connecting Tal (hill) al-Zaman and Jabal al-Arbaeen region, tightening the siege on the terrorists North of the town of Khanasser.