Korea
North, South Korea to march under 'unified flag' at Winter Olympics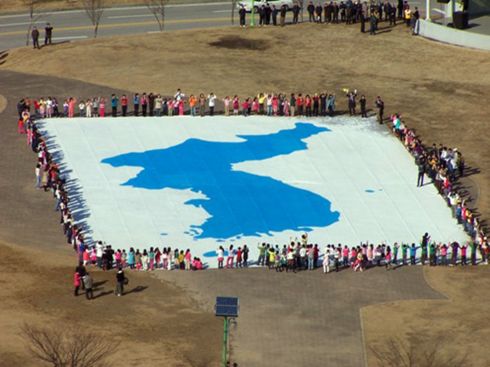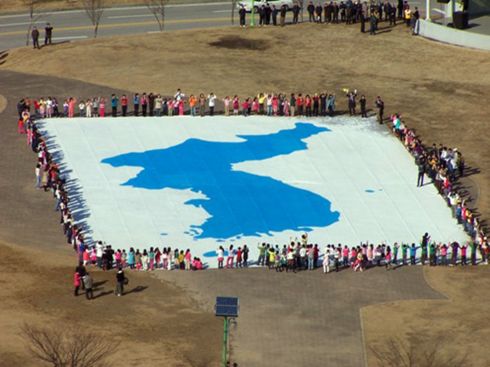 North and South Korean athletes have agreed to march under a "unified flag" at next month's Winter Olympics, in what seems to be a historic breakthrough after years of diplomatic tension between the two neighbors.
South Korea's unification ministry said Wednesday that the two sides had agreed on a range of joint activities for the games, which are slated to be held in Pyeongchang, South Korea.
Under the agreement, Pyongyang will send a 550-member delegation, including 230 cheerleaders, 140 artists and 30 taekwondo players for a series of demonstrations that will begin on January 25.
Skiers of the two countries would be training together at a resort in North Korea, the ministry said, adding that the two sides were going to form a joint ice hockey team.
A 140-piece orchestra from the North was scheduled to perform in the South during the Olympics, according to the statement.
The North also agreed to send a 150-member delegation for the Winter Paralympics, which will follow the main event.
Earlier this week, it was announced that Pyongyang would be sending a 140-member art troupe for the tournament.
This is the first time in over a decade that the two countries agree to use the Korean Unification Flag, which features a blue silhouette of the Korean Peninsula and its outlying islands.
The two sides used the flag at the 2006 Winter Games in Turin, Italy. The rare show of unity was first agreed upon at the 1991 World Table Tennis Championships and then continued at a few other venues.
Awaiting the International Olympics Committee (IOC)'s approval, the agreements follow days of negotiations at the demilitarized zone (DMZ) and mark a possible thaw in Seoul-Pyongyang relations.
South Korea's Foreign Minister Kang Kyung-wha said although the talks represented a "significant step" they were likely to hit serious challenges down the road, as more serious issues like the North's ballistic missile and nuclear weapons programs were discussed.
"Despite these overtures to improve relations with the South, North Korea has yet to show any intention to fulfill its international obligations regarding denuclearization," he said.
Japan did not react well to the talks. Speaking at a summit in Vancouver to discuss North Korea, Japanese Foreign Minister Taro Kono told top diplomats from the US, Canada and the UK that the North was killing time and they had to beware of Pyongyang's "charm offensive."
"I believe that North Korea wants to buy some time to continue their nuclear and missile programs," Kono said. "It's not the time to ease pressure towards North Korea."