Middle East
North America
Great Satan US backed SDF Terrorists Disclose US Plot to Establish Federal Governing System in Syria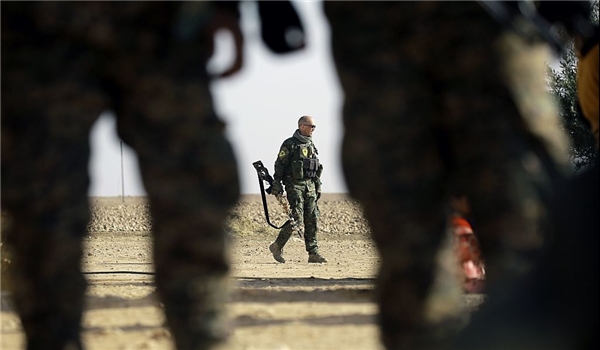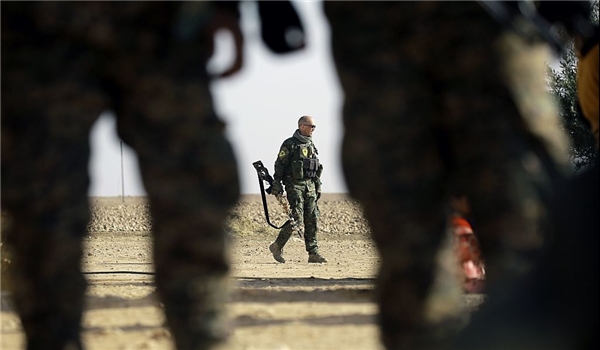 The so-called Syrian Democratic Forces (SDF) Spokesperson confirmed on Wednesday the US-backed plans to create a new military structure on the border territories controlled by the Kurds.
Spokesman for the SDF Mustafa Balli reported that Washington has taken a favorable view of the "federal region of Northern Syria" unilaterally proclaimed by the YPG.
The entity has not been recognized by any country.
"We want to move confidently towards federalism," Balli stressed, emphasizing that "Our partners (Washington and the US-led coalition) approve of our actions. The YPG self-defense units, SDF fighters, as well as some other elements will be incorporated into the new military structure.
According to the SDF Spokesman, the US provides both training and weapons supplies for the new structure.
A Syrian outlet reported earlier today that the SDF have forced 1,000 young people in Northern Aleppo to join the group in line with the US plan to form a new army at the country's border.
The Arabic-language al-Watan daily reported that the SDF have forced 1,000 civilians, mostly teachers, in the province of Hasaka and Deir Ezzur to join the SDF.
Al-Watan quoted an analyst as saying that the SDF's move is in line with the recent US decision to form a 30,000-member army in Northeastern Syria.
The US-led coalition announced on Sunday it is helping to create a new Border Security Force to fight terrorists in Syria. The unit, stationed along the Syrian border with Iraq and Turkey, as well as along the Euphrates River Valley, is expected to be comprised of up to 30,000 people. SDF veterans will make half of the unit, while the other half are yet to be recruited.
Damascus, Moscow and Ankara have strongly blasted the US new decision to form a Border Security Force.
The United States' military support for the militia first began under the administration of US President Donald Trump's predecessor, Barack Obama, which provided Kurds with weapons and training.