Syria
Syria: Control of Key Positions in Afrin Exchanged Several Time between Turkish Army, Kurdish Fighters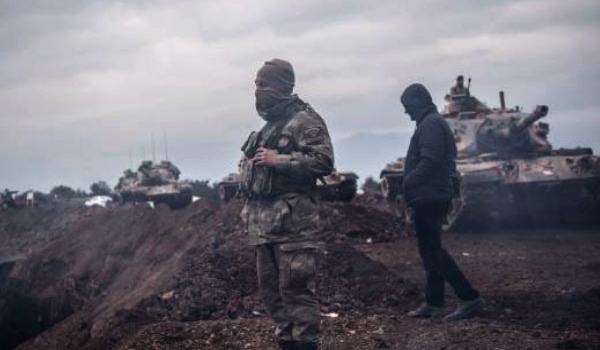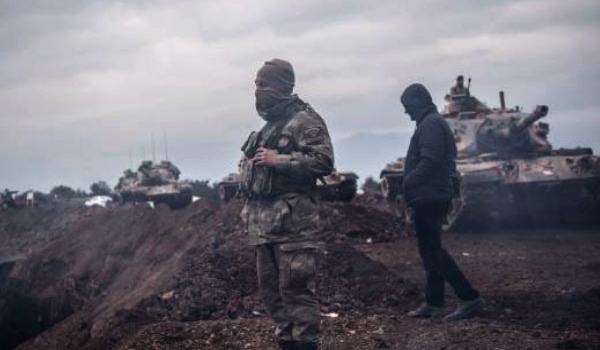 Militant-affiliated sources disclosed on Monday that control over strategic regions near the town of Afrin in Northern Aleppo have been exchanged several times between the forces of the Turkey-led Olive Branch Operation and Kurdish fighters.
The sources affiliated to the Free Syrian Army (FSA) said that the Turkish army men and allied militants stormed Kurdish fighters' positions in Rajou region in Afrin and captured the village of Korni in Bolboleh and the two villages of Adah Manli and Bali Koy at Syria's border with Turkey.
On the other hand, the Kurdish fighters said that they carried out a rapid counter-attack against the FSA and recaptured the villages of Adah Manli, Shadya, Sourka in Rajoiu and the village of Shingal.
The sources further said that four Turkish soldiers and 10 Ankara-backed militants were killed and 11 more were wounded in the clashes, adding the injured were transferred to Turkish hospitals.
Field sources reported on Sunday that the Turkish Army troops and the Ankara-backed Free Syrian Army (FSA) kicked off a major ground assault under the Olive Branch Operation against Kurdish militants in the town of Afrin in Northern Aleppo.
The sources said that almost 1,000 forces of the FSA gunmen and the Turkish army kicked off a ground operation in the villages of the town of Rajou Northwest of Afrin amid the Turkish Air Force's heavy raids on the Kurds.
Also, the Turkish news agencies reported that the FSA militants entered the town of Afrin in coordination with Ankara forces.
Other sources reported that the Turkish Army tanks entered the town of Ezaz via Bab al-Hawa passageway after the Turkish army launched attacks on Afrin.
The sources said that the Turkish army dispatched more equipment, including tanks and buses carrying elite forces to the border town of Reihanli in Hatai province in Southern Turkey.
In the meantime, a Kurdish field commander rejected reports that claimed the Turkish forces entered Afrin, adding that militants of the Turkey-backed Euphrates Shield have been detected in Bolbol and Deir Balout Regions North of Atma'ah.