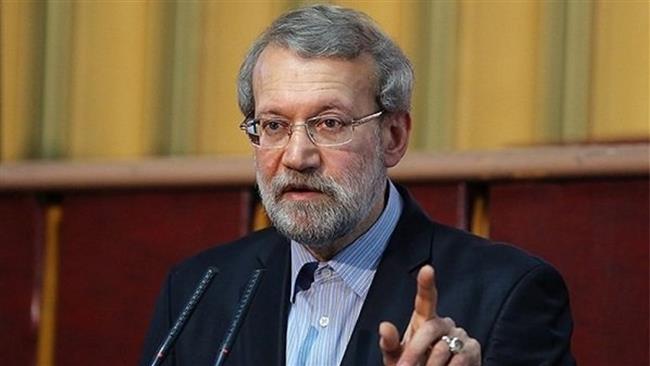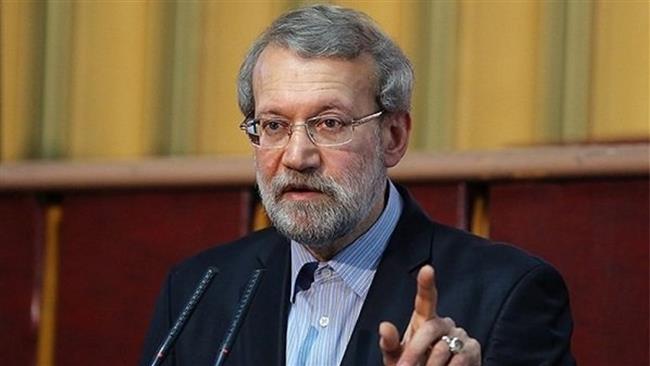 Iranian Parliament Speaker Ali Larijani warned that the Zionist entity is a permanent source of disturbance for all countries in the region, stressing that the only way to confront the Zionist threat is to spread the resistance ideology in Islamic communities.
Addressing the 8th Seminar on Gaza, Symbol of Islamic Resistance in Tehran on Tuesday, Larijani said the "Zionist regime has assassinated 500 important figures and they know no borders and boundary and carry out assassinations and harassment inside the borders of other countries."
"They try to harm the economy of countries as Iran's intelligence sources have found out," the Iranian speaker said, noting that the Zionist regime assassinated Iranian nuclear scientists as well as important figures across the region.
"In terms of national security, Israel is a constant threat for all countries, because they were who assassinated our nuclear energy scientists while each of these scientists was a pillar for our country," asserted the top Iranian MP.
The only method to counter expansionism of the Zionist regime is resistance and that's why the Zionist regime is afraid of the growth of resistance thoughts in Islamic communities," said Larijani.
"It is our human, Islamic, and ethical duty to defend the people of Palestine," reassured the Iranian senior legislator.
"Palestinians are an oppressed nation; they are Muslim and are afflicted with a hostile-natured regime, that has made them homeless and they are living in camps in Lebanon, Syria and other countries in poverty while they had land, property and job in the past, but now they have nothing and certain countries help Palestinian refugees not to return to their own country," Larijani added.