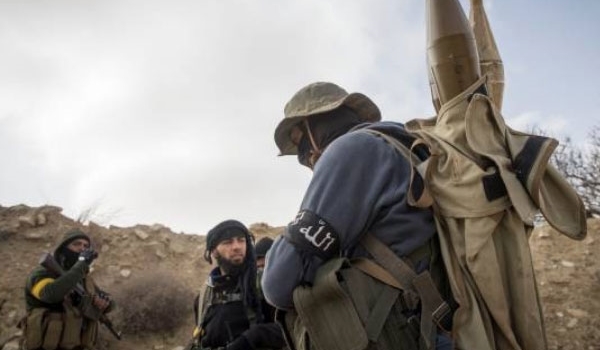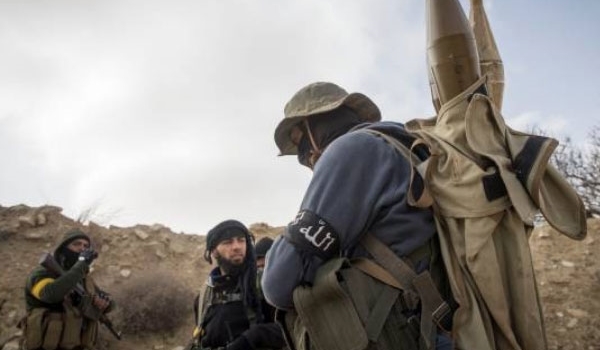 Al-Qaeda-affiliated group, Ha'yat Tahrir al-Sham (the Levant Liberation Board also known as the Al-Nusra Front), is fighting alongside pro-Ankara forces – led by the Turkish army – against the Kurds in Syria's Afrin region.
The Turkish army, its Free Syrian Army (FSA) allies and now the al-Qaeda have all joined ranks to attack The Kurdish fighters in Afrin, according to reports by pro-militants and pro-government sources.
All reports – including those released by Ha'yat Tahrir al-Sham itself – suggest that the al-Qaeda affiliate is operating in the mountainous countryside near the town of Dar al-Izza against the Southernmost flank of the Kurdish forces.
Indeed, Ha'yat Tahrir al-Sham's media wing released a report saying that the militants on January 23 occupied two points near the town of Qala'at Sama'an (North of Dar al-Izza) which was earlier under the control of the Kurdish forces
This means that even within a defensive capacity, the militant group (designated as a terrorist organization by even the US) is operating on the territory under the direct command of the Turkish army.
Kurdish sources reported earlier today that former ISIL members are also cooperating with the Turkish army in Operation Olive Branch against the Kurdish militias in Afrin.
The Kurdish-language Hawar News reported that former ISIL terrorists who had earlier joined the Turkey-affiliated militants in Euphrates Shield operations and sustained frequent defeats in Northern Syria are now fighting against the Kurdish militias in Afrin beside the Turkish army.
The website revealed the names of 30 former ISIL members who have joined the Turkish army, adding that Ismail Faras al-Abar, a military commander of the ISIL in the village of Sabikhan near Deir Ezzur city, who had fled to Turkey, is now the commander of a battalion of militants fighting for Turkey in Operation Olive Branch.
Meantime, Bassel Hamoud al-Yassin al-Sheikhan, a former ISIL security official, and Abdolqader al-Sawij, who is now the deputy commander of Dar'a al-Hasaka brigade, affiliated to the Turkish army are also fighting among the pro-Turkish militias in Operation Olive Branch.