Syria
Syrian Army Keeps Rolling on Terrorists' Centers near Key Airbase in Idlib Province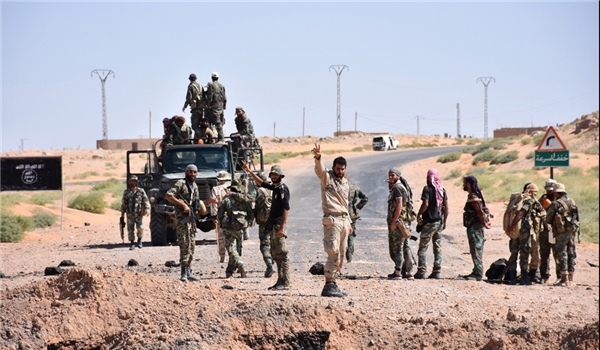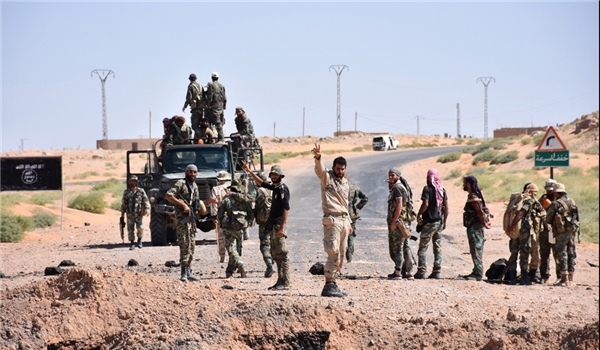 The Syrian Army troops captured more regions near the newly-freed Abu al-Dhohour airbase in Southeastern Idlib after heavy fighting with Al-Nusra Front (Tahrir al-Sham Hay'at or the Levant Liberation Board) on Wednesday.
The army men stormed the positions of Al-Nusra positions West of Abu al-Dhohour airbase and imposed control over the villages of Albaraqisi, al-Zahbiyeh, al-Salehiyeh, Tawil al-Halib, Tal Khatra, Maqara Mazra'a and al-Sukariyah.
The army soldiers further advanced and won back the Air-defense Unit Base near Abu al-Dhohour airbase West of Tawil al-Halib.
The army units continued to push towards the key town of Saraqib in Eastern Idlib after the recent advances West of Abu al-Dhohour.
Field sources reported earlier today that the army has forwarded two convoys, consisting of 10 tanks and over 15 armored vehicles with a sum of 200 fresh soldiers to the newly-liberated Abu al-Dhohour airbase in Southeastern Idlib.
In the meantime, hundreds of fresh army men have been sent to Southern Aleppo, especially to the town of al-Hadher, the sources said, adding that the army is planning to reinvigorate its forces in Eastern Idlib to free the town of Saraqib from terrorists.