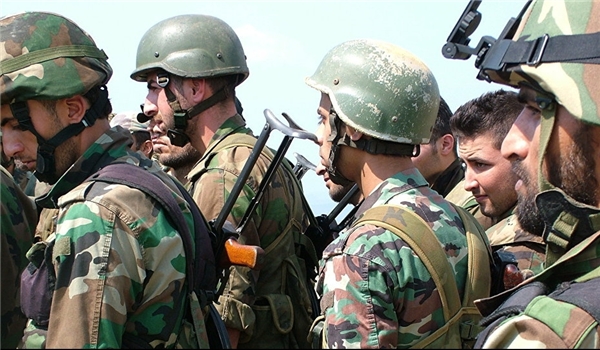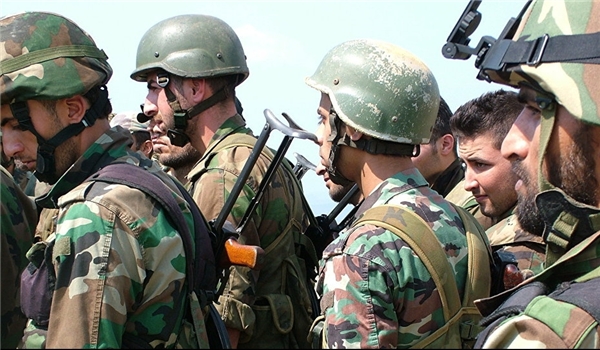 The Syrian army dispatched a large number of forces and military equipment to Afrin region as the Turkish army and its allied militants intensified attacks against the Kurds South of the town.
Field sources reported on Wednesday that the Turkish army and its affiliated militants have opened a new operational front against the Kurdish militias South of the town of Afrin on Tuesday.
The Ankara-backed militants gained control of the strategic mountain of al-Ahlam and the villages of Basouteh, Ein Dareh, Karzihleh and Qazi Rihleh in clashes with the Kurdish forces in Southern Afrin.
Meantime, field sources reported that the Syrian army has sent tens of its forces and military equipment to the villages of Nobl and al-Zahra near Tal Rafa'at in South of Afrin.
The Syrian government has condemned the capture of Afrin by the Turkish military, calling on Ankara to "immediately" pull out troops from the Northwestern Syrian city.
The Syrian Foreign Ministry voiced strong opposition to Turkey's takeover of Afrin in two letters to the United Nations on Monday, protesting the move as "illegitimate".
"Syria condemns the Turkish occupation of Afrin and the crimes it is committing there, and demands the invading forces immediately withdraw from the Syrian territory they occupied," the ministry said in its letters.
"Turkey's behavior and attacks do not only threaten citizens and the unity of Syria's land and people — they also prolong the war on Syria as a service to terrorism and its supporters," it added.