Syria
Syrian Army Dispatches Forces, Military Equipment to Southern Damascus to Fight against ISIL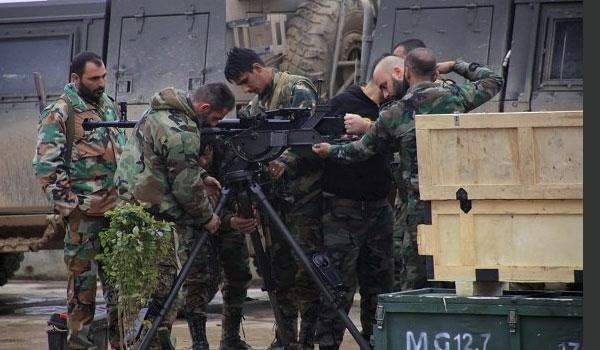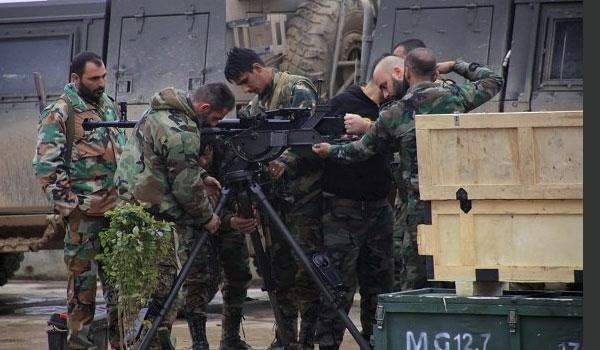 The Syrian army has sent a large number of forces and military equipment to Southern Damascus after intensified clashes with the ISIL terrorist group.
Field sources reported on Wednesday that the Syrian army has dispatched tens of reinforcements, several vehicles and military equipment to Southern Damascus.
They referred to the ISIL's recent offensive against al-Qadam district- which has recently been evacuated from terrorists, and said that the militants have infiltrated into a number of buildings in the Eastern part of the neighborhood.
The sources also pointed to the heightened clashes between the Syrian army and terrorists in the region, stressing the possibility for the army units to start cleansing of ISIL militants in Southern Damascus after the end of military operations in Eastern Ghouta.
The ISIL has occupied a vast area of Yarmouk camp in Southern Damascus in addition to the town of Hajar al-Aswad.
In a relevant development last Monday, the Syrian army's artillery units and aircraft pounded the positions and movements of the ISIL in the Southern countryside of Damascus city, inflicting major losses on the militants, field sources reported.
The army's artillery and missile units opened heavy fire at ISIL's strongholds in Hajar al-Aswad, Bardi Company and Pour Saeed region in the Southern countryside of Damascus.
Also, the aircraft pounded ISIL's positions in Hajar al-Aswad, destroying several positions.
In the meantime, the army men exchanged heavy fire with ISIL in the Yarmouk Palestinian Refugee Camp, Hajar al-Aswah and al-Tadhmon in Southern Damascus.