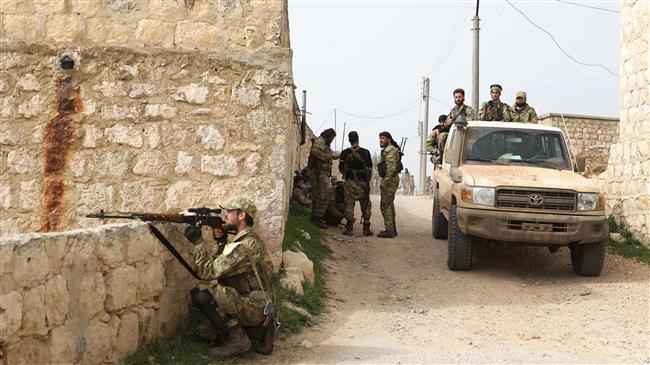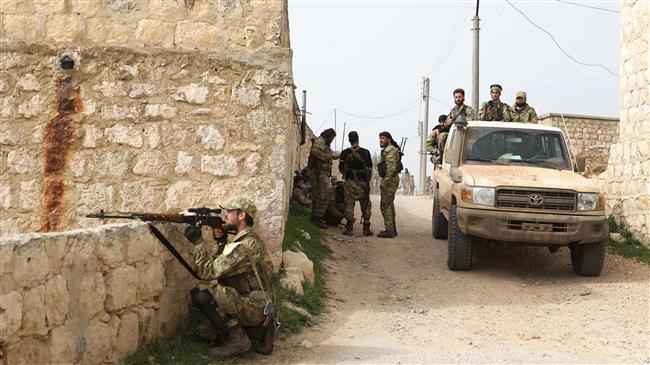 The Syrian government has once again called on Turkey to immediately withdraw its troops from the Syrian town of Afrin, citing Turkish officials' own assertions that an alleged security threat posed by the Kurdish militants there has ended.
In a statement carried by Syria's official news agency SANA on Monday, an official source in the Foreign Ministry said Damascus reiterated its call for the "immediate and unconditional withdrawal of the Turkish occupation forces from the Syrian territories."
He referred to recent statements made by Turkish officials about the end of the "security threat" posed by militants in Afrin, which Ankara originally used as a "pretext" to deploy troops to the town. Ankara had set the removal of that purported threat as a precondition to withdraw its forces from Syria.
"If we take seriously for once the statements of the Turkish regime's officials, which are deceptive and lack any credibility, the question that poses itself is: if the alleged security threat is gone, what is the Justice and Development Party government waiting for to withdraw its invading forces from Syria?" the source said, referring to the name of Turkey's ruling party.
The source stressed that the Turkish military presence on Syrian territory was a blatant violation of international law, and appealed to the international community to take action to put an end to the aggression, which has displaced thousands of people.