Syria
Syrian Army Wins back More Lands in Badiyeh of Sweida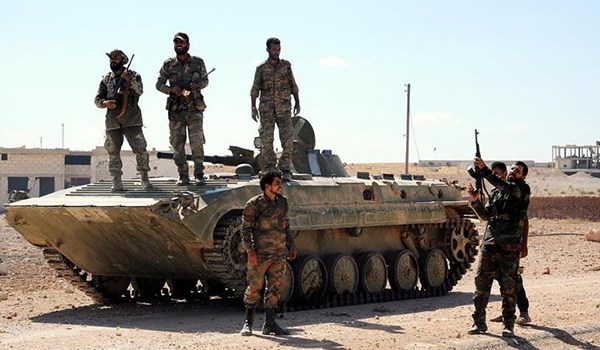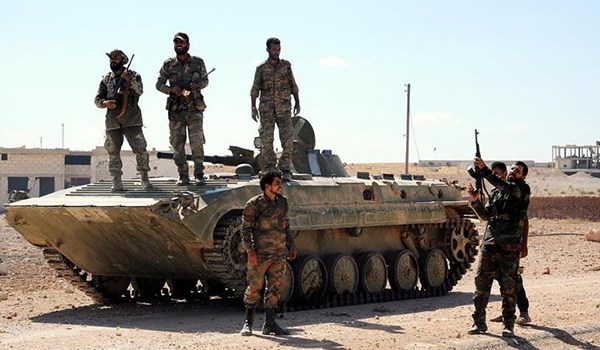 The Syrian Army troops stormed the remaining pockets of ISIL in the Eastern Badiyeh (desert) of Sweida and managed to make remarkable advance against terrorists in three flanks on Wednesday.
The army men engaged in fierce clashes with ISIL in Rasm al-Hatiti flank and captured Wadi Shatayeb Suleiman, Tal Lathawi, Souh al-Majidi, Arazi Joweis and Wadi al-Sahal regions.
Other units of the army soldiers stormed ISIL in a region between al-Shaqiyeh and Khirbet al-Ambashi and seized control over Tal Qabr Sayah, Rasm Abu Rour and Tal Zahaya.
The army men further advanced and drove ISIL out of Khirbet al-Ambashi.
In the third flank, other units of the army clashed with ISIL in a region between al-Qasr and Khirbet al-Ambashi and purged Rasoum Bu Layeh, Rasm al-Samahiyeh and Sir Abu Sarwal of terrorists.
In a relevant development on Tuesday, the army men engaged in fierce clashes with ISIL and captured a vast region in Northeastern Sweida after imposing control over Tal Ar Ar in Tal al-Asfar region.
The army soldiers further managed to push ISIL back from Shenwan al-Saqiyeh and Khirbet al-Ambashi region and seized several key points.
In the meantime, local sources reported that the army men advanced against ISIL some 6km in Tal Asfar and 4km in Shendan.
The sources said that the army's artillery and missile units pounded terrorists' movements and positions in Northeastern Sweida, inflicting major losses on the terrorists.