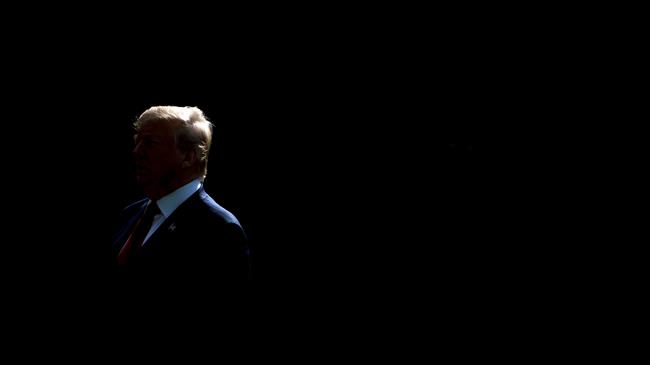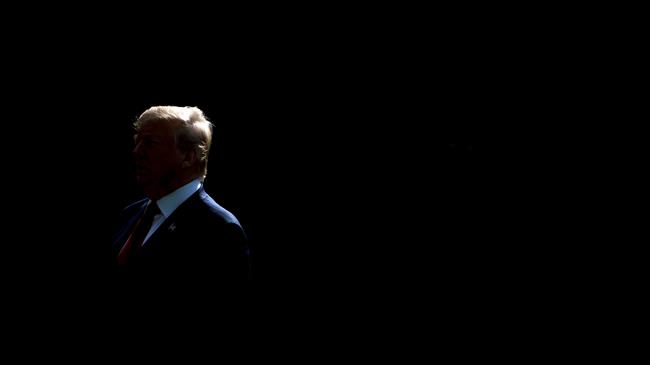 A new report says US President Donald Trump asked several of his top foreign policy advisers last year about the possibility of a "military option" against oil-rich Venezuela.
Trump's inquiry came during an Oval Office meeting on August 10, 2017 about diplomatic sanctions that Washington was enacting on Venezuela amid political and economic crises there, the Associated Press reported on Wednesday, quoting an unnamed senior US administration official.
"With a fast unraveling Venezuela threatening regional security, why can't the US just simply invade the troubled country?" Trump asked his top aides at the time.
​That stunned the aides, including then-secretary of state Rex Tillerson and former national security adviser H. R. McMaster and sparked a heated debate for about five minutes at the meeting, according to the AP report.
The unnamed official said the aides took turns trying to convince the president to drop the idea, pointing out that any such military action could backfire and threaten the support the US built up with other Latin American countries against President Nicolas Maduro's government.
The next day, according to the unnamed official, the US president also floated the idea that he would use a "military option" to solve the escalating unrest in Venezuela that threatened security in the area.
"We are all over the world and we have troops all over the world in places that are very, very far away," Trump said. "Venezuela is not very far away and the people are suffering, and they are dying. We have many options for Venezuela, including a possible military option if necessary."
Additionally, Trump raised the issue with Colombian President Juan Manuel Santos and then brought it up again during talks with leaders of four Latin American countries at the United Nations General Assembly in September last year.
The official said it was McMaster who eventually managed to persuade the US president of how dangerous an invasion would be.
Washington has already imposed several rounds of sanctions against Venezuela and blamed — together with its allies in the region and elsewhere — Maduro's government for the country's acute economic crisis and alleged human rights violations.
The US has slapped more sanctions against Venezuelan companies and officials, accusing them of drug trafficking.
Venezuela, which sits atop the world's largest oil reserves, has been struggling with a worsening economic situation during the past years, causing civilian cross-border journeys into Colombia to purchase basic commodities and foodstuffs.
Maduro has accused the US of being behind Venezuela's economic crisis, saying Washington is orchestrating attempts to topple him as part of a wider offensive against Latin American leaders defying the US hegemony.
Maduro urges military readiness
Meanwhile, Maduro on Wednesday called on his armed forces to be on guard following the report that Trump had raised the possibility of invading Venezuela a year ago.
"You cannot lower you guard for even a second, because we will defend the greatest right our homeland has had in all of its history, which is to live in peace," Maduro said at a military ceremony in Caracas.
The 55-year-old leader said the report backed up his assertion that Washington was planning a military attack against Venezuela to seize its vast oil reserves.
Maduro said Trump's question to his advisers came after Venezuelan opposition figures had visited the White House.
"Is this a coincidence? No, it is not a coincidence," Maduro said.
The leftist Maduro, who came to power after the late Hugo Chavez in 2013, has survived massive anti-government protests during the past two years.
Opponents accuse Maduro of turning the Latin American country into a dictatorship and seeking to consolidate power for his United Socialist Party of Venezuela.