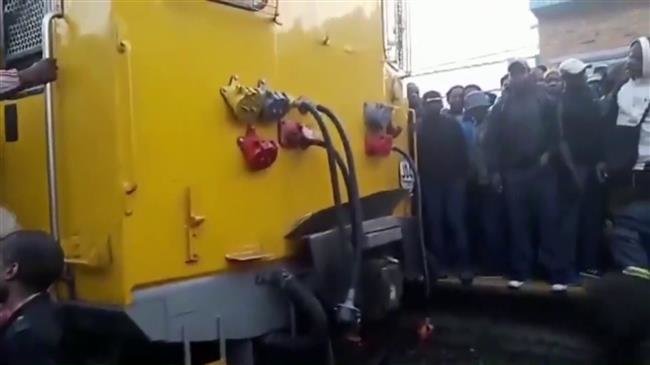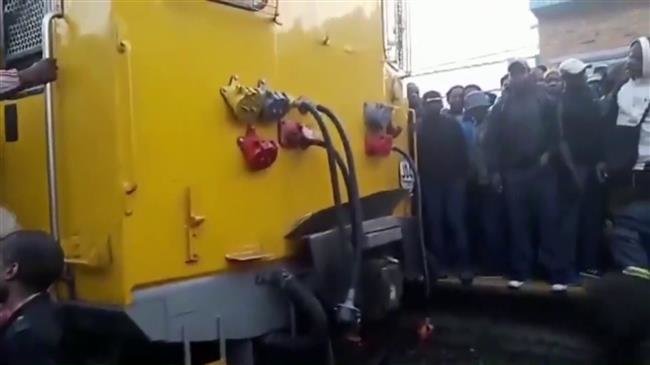 At least 320 people were reportedly injured when two trains crashed on a railway connecting Johannesburg and Pretoria, Thursday.
The incident happened during rush hour at Van Riebeeck train station in Kempton Park, to the east of Johannesburg. A passenger train had been travelling from Johannesburg to the country's capital, when it plowed into a stationary train that was in its path.
Thirty-two of the injured passengers are reportedly in a serious condition.
An investigation into what caused the collision is underway.
(Source: Ruptly)