Syria
Syrian Army Destroys Terrorists' Arms Depot in Hama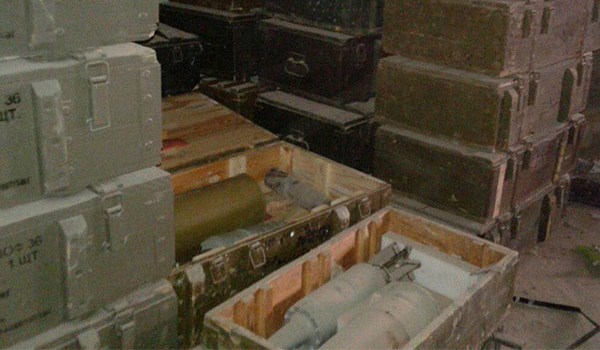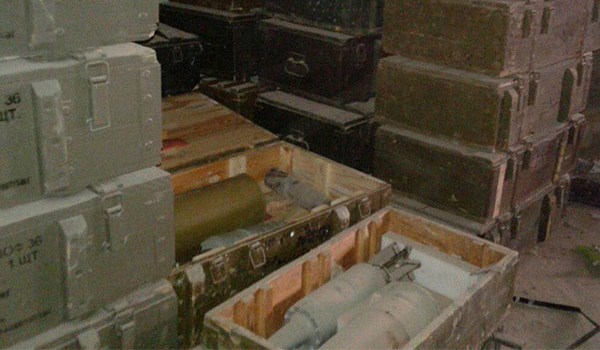 The Syrian Army pounded the military positions and movements of Tahrir al-Sham al-Hay'at (the Levant Liberation Board or the Al-Nusra Front), destroying terrorists' arms and ammunition depot in Northern Hama.
The Syrian Army's missile and artillery units targeted and pounded the military positions and movements of Jeish al-Izza terrorirsts in the surrounding areas of the towns of Kafar Zita, Hasraya, al-Arbaeen near Moharadeh region in Northwestern Hama, destroying their arms cache and military equipment.
The Syrian Army forces also pounded the military positions of Tahrir al-Sham terrorists and their movements in the town of al-Boyzeh after militants attacked the government troops' military positions in the surrounding areas of Tayebeh al-Imam and Souran towns in Northern Hama, killing and injuring a large number of terrorists.
Meantime, the Syrian Army's artillery units pounded Tahrir al-Sham's positions in the outskirts of the town of Mourek, destroying several key positions and military equipment of the terrorists.
Meantime, Head of Russia Peace Center Sergei Solomatin also reported that the terrorists in Northern Syria have attacked the villages of Qabibat Abu al-Hoda, Maghayer and Um al-Haretin in Northern Hama as well as the Scientific Research Center in Aleppo City.
In a relevant development on Thursday, the Syrian army pounded the command center of Tahrir al-Sham al-Hay'at in Northern Hama after the terrorist group and its allies' attacks from the demilitarized zone on government forces.
The Syrian army units responded to the terrorists' offensives against military points in Northern Hama on Thursday, and targeted their positions near the town of Murak, al-Latamineh, Kafr Zita, Kafr Naboudeh, Wadi al-Dorat and al-Hamirat in Northern Hama.
Meantime, field sources reported that the Syrian army forces destroyed several command centers of Jeish al-Izza militants, killing and wounding several of them.
Also, in Southeastern Idlib, the army troops attacked the terrorists' moves towards army positions in Jorjanaz, Sakik and al-Khuwain, inflicting heavy tolls on them and wounding several other militants.