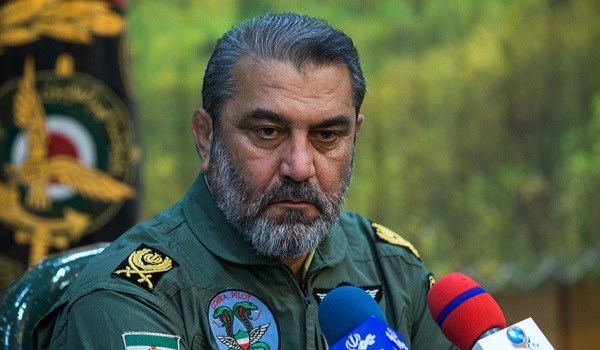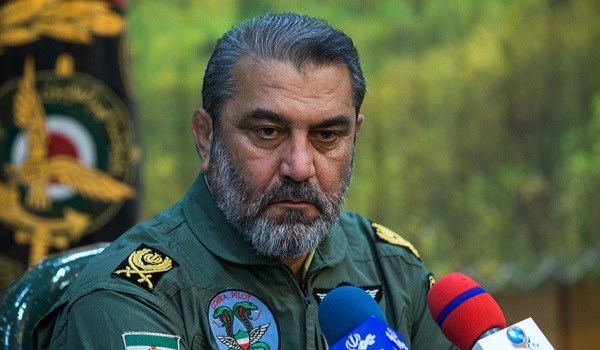 Iranian Army Airborne Commander General Yousef Qorbani announced on Saturday that the country's military experts are prepared to train foreign cadets in flight training courses.
"Martyr Vatanpour training center is the biggest helicopter training center in the Middle-East and we have trained cadets from foreign countries at the center in the past and now we plan to train pilot cadets from foreign states," General Qorbani said, addressing a forum in Tehran.
He also underlined that the Army's Airborne Unit and the Islamic Revolution Guards Corps (IRGC)'s Aerospace Force are cooperating to safeguard all parts of the country, revealing plans to further modernize the country's helicopter fleet with the help of experts and elites.
In relevant remarks in May, General Qorbani underlined the country's high defense and combat power, saying that the Airborne unit had modernized its helicopters.
"Our capabilities are very high in the combat field and we have attained the goals and strategies that we had specified. We have modernized our helicopters with the state-of-the-art equipment and met our needs to the modern equipment," General Qorbani said.
He, meantime, stressed that the Iranian Armed Forces were not after initiating war against other countries but were completely prepared to defend their homeland with maximum combat power.
Also, in April, General Qorbani announced that the country's helicopters had been equipped with night-vision systems.
"Our dear experts in the air industry have had a highly successful performance and have equipped our helicopters with night-vision systems," General Qorbani said.
"We have also become fully indigenized in the field of long-range missile systems. Turning ground-based missiles to air-based missiles and enjoying the best fire-and-forget missiles are among other achievements of the Army Airborne Unit," he added.
General Qorbani underlined that Iran was among the pioneering states in developing helicopters with the capability of fighting electronic warfare, targeting guided missiles, interception of targets from distance and using cruise missiles.