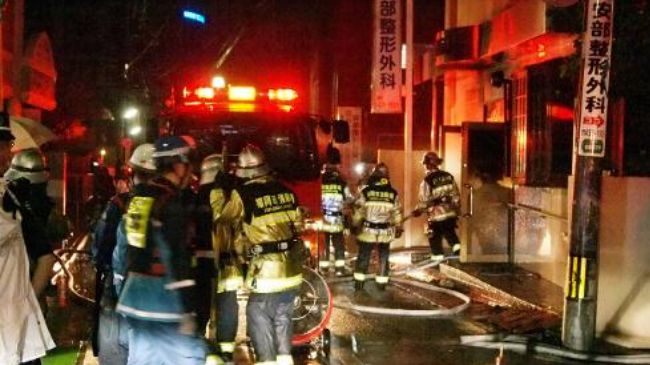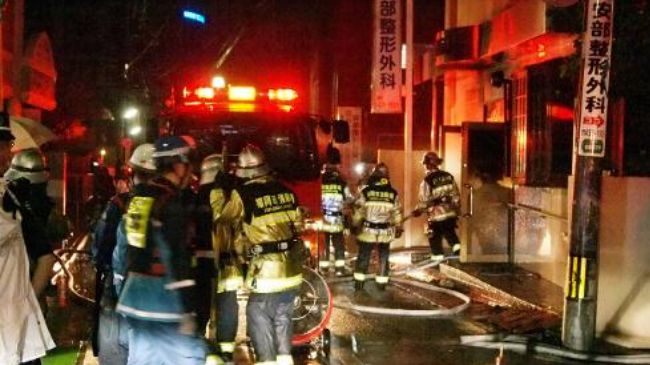 Ten people have been killed and five others injured after a fire ripped through a hospital in Japan's southwestern city of Fukuoka.
Police said the blaze erupted in the middle of the night.
The inferno that started at 2:20 a.m. local time (1720 GMT) at the four-storey building raged for almost two hours.
The fire and disaster management agency said four of the injured are in serious condition.
"We have confirmed the deaths of 10 people – eight in-patients and two hospital workers," said a local police spokesman.
All of those who lost their lives were reported to be between the ages of 70 and 89.
"We did our best in fire fighting to save lives… but it was a difficult situation," a fire station official said at a press conference.
"We received news of the fire at a very late stage, and there had been no attempt (by staff) to tackle the fire in its early stages."
He further said that patients on the second and third floors of the hospital were exposed to a lot of smoke "because fire doors that would have stemmed the flow had been left open."
The official added that authorities would launch an investigation into the cause of the deadly blaze.
Reports said that the blaze might have begun at a treatment room, which had a laser device and thermal therapy equipment that used a water boiler.
Meanwhile, a spokesman for Japan's fire and disaster management agency said it had dispatched seven officials to the scene of the incident to investigate the cause of the disaster