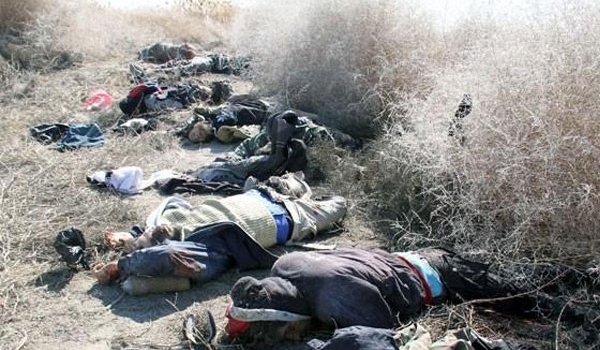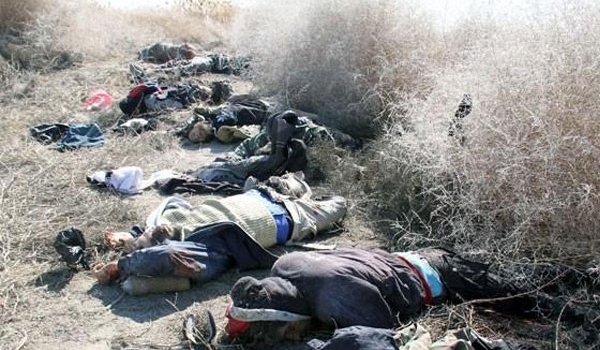 Nearly a dozen Takfiri terrorist leaders were killed in heavy clashes with the Iraqi army and popular forces in the city of Fallujah, West of the capital, Baghdad, on Wednesday.
The Iraqi joint forces killed at least 10 ISIL commanders in fierce clashes with terrorists which lasted over six hours in the Northeastern parts of Fallujah today.
The slain ISIL leaders, most of them Libyan nationals, had escaped to al-Karama region of Fallujah city during the Iraqi army's last month mop-up operations in Tikrit in Salahuddin province.
Salem Darbu, Adnan Ebrahim al-Mashhadani and Safian bin Qamu were among the notorious ISIL commanders killed in Fallujah.
The strategic al-Karama region which is located in Northeastern Fallujah has been besieged by the Iraqi forces and heavy clashes are underway in the area.
In a similar development on Sunday, at least 18 terrorists were killed after Iraqi troops launched a missile attack against the ISIL positions in Fallujah, a military source said.
Iraq's Ministry of Defense issued a statement on Sunday, saying that the army troops struck ISIL compounds in al-Jabil district in Fallujah with several rockets and claimed the lives of more than 18 militants.
The ministry said, "The strikes resulted in the killing of 18 ISIL members, in addition to destroying a fuel depot belonging to the elements of the (terrorist) organization."
The ISIL Takfiri terrorists currently control shrinking swathes of Syria and Iraq. They have threatened all communities, including Shiites, Sunnis, Kurds, Christians, Ezadi Kurds and others, as they continue their atrocities in Iraq.
Senior Iraqi officials have blamed Saudi Arabia, Qatar, and some Persian Gulf Arab states for the growing terrorism in their country.
The ISIL has links with Saudi intelligence and is believed to be indirectly supported by the Israeli regime.