India
10 Muslims killed in India attacks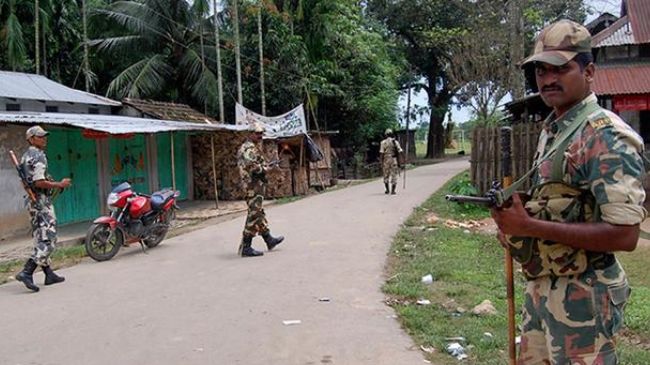 Armed men have opened fire on Muslim villagers in northeastern India, killing at least 10 people in two separate attacks.
Police said on Friday that the deadly assaults took place late Thursday in the state of Assam, adding that rebels from one faction of the National Democratic Front of Bodoland (NDFB) were behind the attacks.
They further said six women and two children were among the dead.
In the first assault in a village in Baksa district in western Assam at least eight rebels opened fire on a group of villagers, killing three of them on the spot. Two others were also injured in the incident, according to security officials.
Eyewitnesses said the second attack took place in Kokrajhar district when over 20 assailants stormed two homes and sprayed them with bullets, leaving seven people dead.
"Suddenly, I heard people talking and trying to break open the door of our home. The men then opened fire from their guns. I ran to safety, jumping out of the window. When the firing stopped I returned to find my mother, wife and child dead," said Mohammed Sheikh Ali as he identified the bodies of his dead relatives, in footage aired on a local television station.
The NDFB wants a separate homeland for the region's ethnic Bodos who account for 10 percent of Assam's 33 million people.
The same area which was the scene of Thursday's attacks witnessed violent clashes between Bodo tribals and Muslims residents in 2012.
Several rebel groups have been fighting the government and sometimes each other for years in India's seven states in the northeast. They are after more regional autonomy or independent homelands for the indigenous groups they stand for.
At least 10,000 people, most of them civilians, have lost their lives in such violence in Assam.