Africa
World News
100 go missing after boat catches fire, sinks in Central African Republic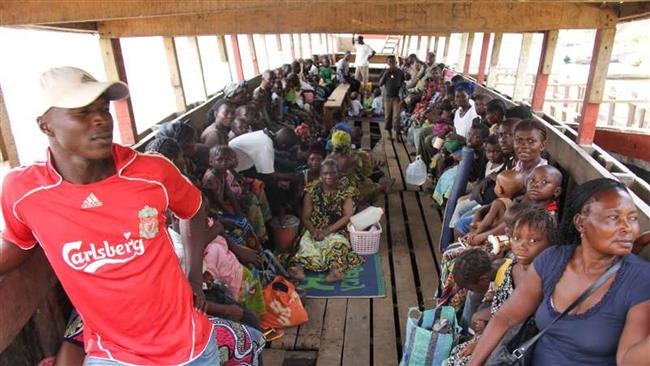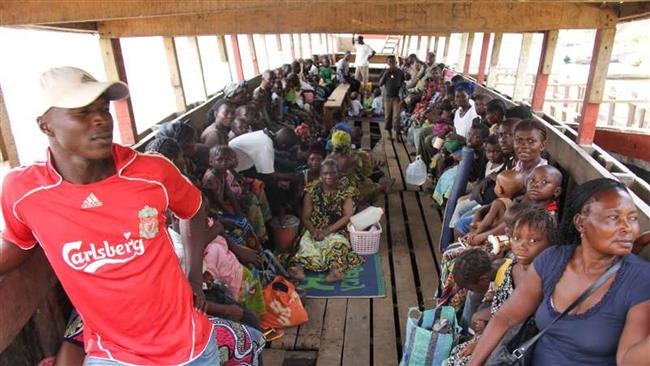 Around 100 people are feared to have lost their lives after a barge caught fire and sank in a river in the Central African Republic (CAR).
According to CAR officials on Thursday, dozens of people have gone missing after a heavily-laden boat carrying around 100 passengers caught fire and sank in Oubangui River.
The accident took place on Monday after the barge's motor exploded, setting the vehicle ablaze and terrifying the passengers into jumping overboard.
A CAR naval official said it is difficult to estimate the exact number of fatalities, adding that only one body has been recovered so far.
"It is hard to say how many people have died because there is no rescue team," the official stated.
The Central African Republic is one of the poorest countries in the world.
The country descended into chaos when armed Christian groups launched coordinated attacks against the mostly Muslim Seleka group that toppled the government last March.