Iraq
Middle East
Syria
10,000 execution by ISIS in Syria & Iraq since it declared caliphate in June 2014 Pictured; Sorcery, Another Excuse for Latest ISIS's Beheading in Iraq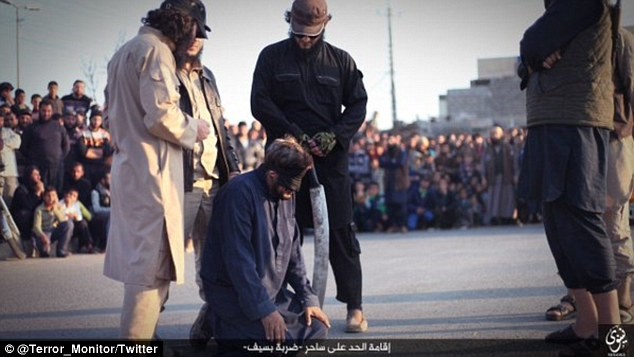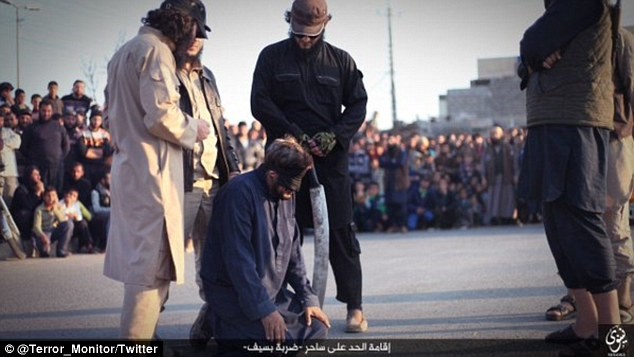 An Iraqi man accused of 'sorcery' by ISIS, executed in public then left in the street with his head on display in the stree in the latest sickening ISIS execution.
More than 10,000 public executions have been carried out by ISIS in Syria and Iraq since it declared what it called 'global caliphate' in June 2014.
Also a source in Hawija District in the province of Kirkuk told Iraqi News on Thursday, that the ISIS has executed four civilians southwest of Kirkuk (250 km north of Baghdad) on charges of cooperating with the security forces.
The source said victims belonging to the tribes of al-Abid and Jabour; they were shot dead in public in the center of Hawija southwest of Kirkuk."
Public beheadings, Stoning and other brutall forms of executions have become commonplace throughout ISIS' self-declared caliphate.
In October, the Syrian Observatory for Human Rights (SOHR), which has secret sources inside ISIS territory, said 3,207 have been executed by the terror group in the war-torn country.
It said 1,858 of those killed by ISIS in Syria were civilians. Of these, 98 were women and 76 were children under the age of 18.
This number does not include the dozens of young boys who have been forced to carry out suicide bombing missions, based on Daily Mail reports.
Reportedly ISIS has also executed 239 rival rebel fighters and 185 its own member, SOHR claimed.
Meanwhile, the Iraqi Observatory of Human Rights (IOHR) said 7,700 people have been executed in the country during the same period.