Imam Ali Khamenei
Iran
Leaders of Ummah
Middle East
10,000 Iranian nurses praise Leader's wise positions on vaccine, health workers
Over 10,000 Iranian nurses have lauded the "wise and strong" positions adopted by Ayatollah Seyyed Ali Khamenei, the Leader of the Islamic Ummah, regarding the coronavirus vaccine as well as the basic issues faced by nurses in the country.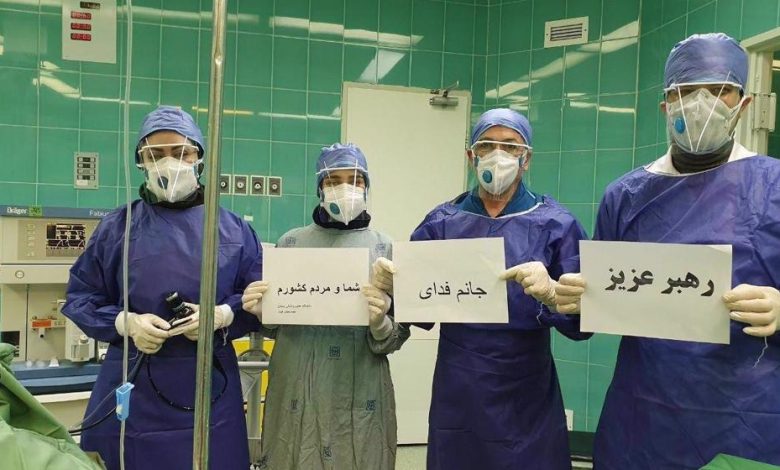 The nurses expressed their gratitude to Ayatollah Khamenei by joining a campaign called 'Thank you, My Leader."
"We nurses not only support the Leader's recent stances on the coronavirus vaccine and the fundamental issues facing the nursing field and the healthcare system's infrastructure, but we also consider ourselves to be the executives, advocates, and followers of our dear Leader's orders," the nurses said in their campaign statement released on Wednesday.
The nurses echoed the Leader's remarks in praise of the vaccine developed by Iranian scientists against the new coronavirus, describing the achievement as "a source of national pride and power, and a guarantor of the entire nation's health, especially that of medical workers" under the current circumstances.
They also denounced as a "historic disgrace" any import of vaccines that would serve to complete foreign research projects
In a speech on Friday, Ayatollah Khamenei expressed his opposition to the import of COVID-19 vaccines produced by the US and Britain. The Leader also expressed pessimism about French-made vaccines.
The Leader also hailed the domestically-developed Iranian coronavirus vaccine, calling it a source of pride and honor.
"This should not be denied … The vaccine has gone under human trials. God willing, a better version will also be developed in Iran. This is a source of pride and dignity," the Leader noted.
Iran's Health Minister Saeed Namaki has promised that a safe and reliable Iranian vaccine will be available for public use by spring.
Elsewhere in their campaign statement, the Iranian nurses called on the administration of President Hassan Rouhani and the Parliament to spare no effort to implement the Leader's orders in allocating the required funds for the nursing community.
In a televised speech in December, Ayatollah Khamenei had emphasized the need for more support for nurses and healthcare staff during the pandemic.
Following the Leader's comments, the Iranian government announced that nurses in hospitals and care homes across the country would see their wages increase by another 50 percent with immediate effect.