Syria
10,000 Syrian Forces on Alert to Start Massive Anti-Terrorism Operations in Aleppo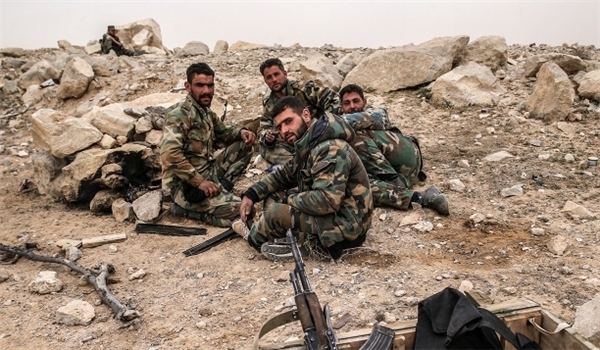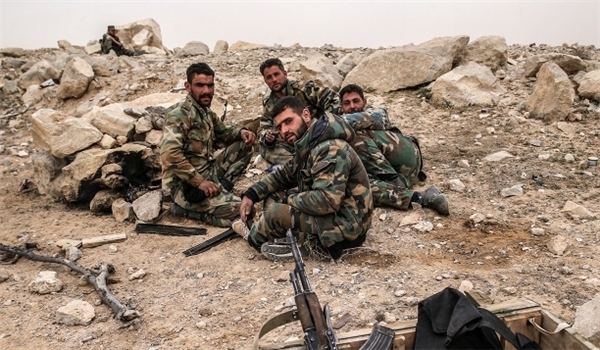 Military sources in the Northern province of Aleppo revealed the army's plans to start massive operations against the remaining Takfiri terrorists with 10,000 operating soldiers.
"The Syrian army has deployed 10,000 soldiers in Aleppo front to begin a large-scale military operation to push the Takfiris back from the remaining villages which are under the terrorists' control," the military source said on Thursday.
Relevant reports on Tuesday said that the commanders of the Syrian Ground and Air Forces, their allies and the Russian military advisors, in a joint meeting, coordinated the last steps of a large-scale operation in Aleppo to liberate the terrorist-held territories as soon as possible, military sources said.
"The Large-scale operation to wipe out the militancy in Aleppo province is expected to start in the next 10 days," the sources said, adding, "Fresh recruits in large groups are heading Aleppo from the coastal province of Lattakia."
Also, on Monday, a report said that the al-Nusra Front terrorist group, for its part, dispatched more troops to Aleppo following the rapid victories of the Syrian Armed Forces in the Northwestern part of the province.
"The al-Qaeda-affiliated al-Nusra Front have dispatched nearly 350 fresh forces to join the terrorist front near the refugee camp of Handarat and Yarmoun to slow down the rapid advances of the Syrian Army troops and their popular allies in the region in the last two-three days," the sources said.