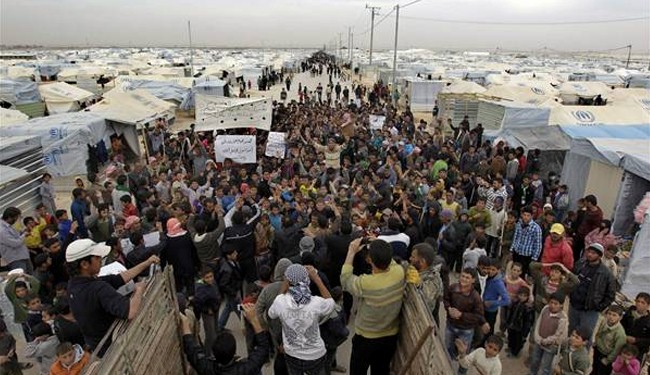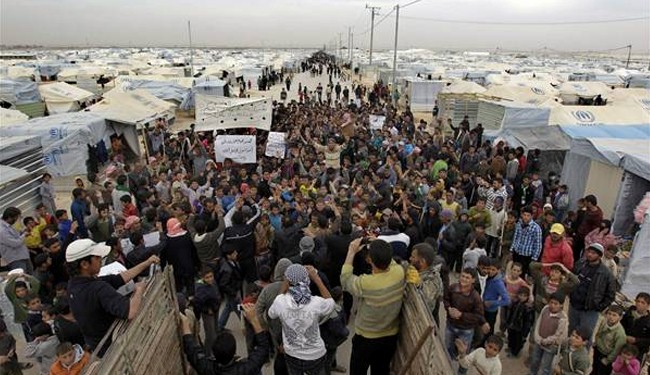 The number of Syrian refugees who have voluntarily returned to their country from Jordan has stood at 100,000, a Jordanian official says.
The Jordanian News Agency (PETRA) quoted a source from the Syrian refugees camps administration as saying that "the 1951 Geneva Convention stipulates that each refugee has the right to return to his country despite the security situation," noting that Jordan is keen that Syrian refugees must be able to exercise their right under this convention.
He pointed out that the voluntary return of the refugees was taking place as a result of coordination between the Syrian refugee camps' administration and the UNHCR.
Reports on the situation of the displaced Syrians at refugee camps in neighboring countries have consistently indicated cases of political, economic and ethical blackmail against the Syrian refugees, amid attempts to use their humanitarian issue to bring pressure to bear on the Syrian government.
Syria has been gripped by deadly unrest since 2011. According to reports, the Western powers and their regional allies — especially Qatar, Saudi Arabia, and Turkey — are supporting the militants operating inside Syria.
According to the United Nations, over 100,000 people have been killed and millions displaced in the violence.
Syria crisis started as pro-reform protests but with interventions by the United States, UK and their regional and western allies it soon turned to a massive insurgency which took in numerous terrorist groups from all over Europe and the Middle East to wage one of the bloodiest wars the region has ever experienced.