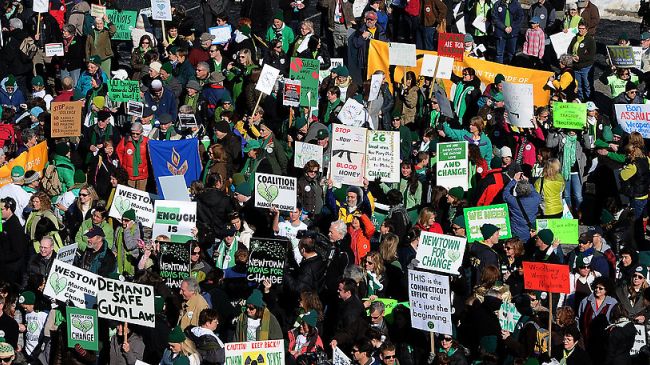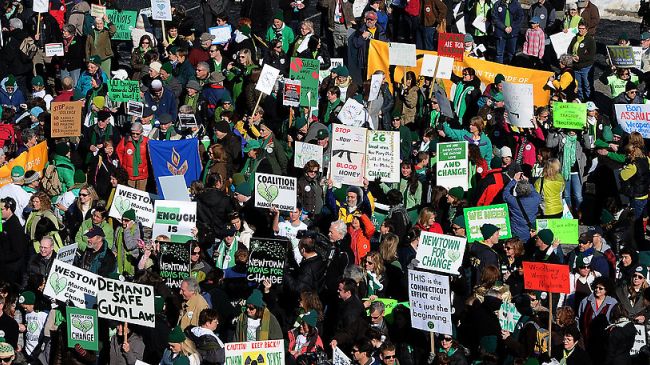 Thousands of people rally in the US state of Connecticut, demanding legislators in the state and in Washington to enact strict gun control laws.
Around 5,500 turned out at the state capitol on Thursday to call on lawmakers to toughen gun laws in light of the December elementary school shooting massacre.
State legislators and families of victims of the Newtown Sandy Hook Elementary School shooting, shootings in urban Bridgeport and Hartford, among others, attended at the rally, organized by March for Change — a coalition of activists supporting the enactment of safer gun legislation in Connecticut.
Holding signs that read, "We are Sandy Hook. We deserve change" and "Let's get this done," the crowd, many of whom were mothers, said they wanted to make sure their opinions were heard.
"We have reached a tipping point Connecticut. Our hearts are broken," said Nancy Lefkowitz, one of two mothers, who formed the grassroots organization March for Change and helped organize the Valentine's Day rally.
Thursday's rally came exactly two months after a man, identified as Adam Lanza, killed 20 children and six adults before killing himself at the Sandy Hook school in Newtown, Connecticut.
Every year, more than 30,000 people are shot and killed in the US.
The US averages 87 gun deaths each day as a function of gun violence, with an average of 183 injured, according to the University of Chicago Crime Lab and the Centers for Disease Control.
The year 2012 has been a record-setting year for gun sales in the US.
About 4.5 million firearms are sold annually in the United States at a cost of two to three billion dollars.
Thousands of US citizens have signed an online petition to the White House, dubbed "We the People," asking US President Barack Obama's administration for a renewed national debate on gun control.