Palestine
1,000s of Gaza students unable to attend school in Gaza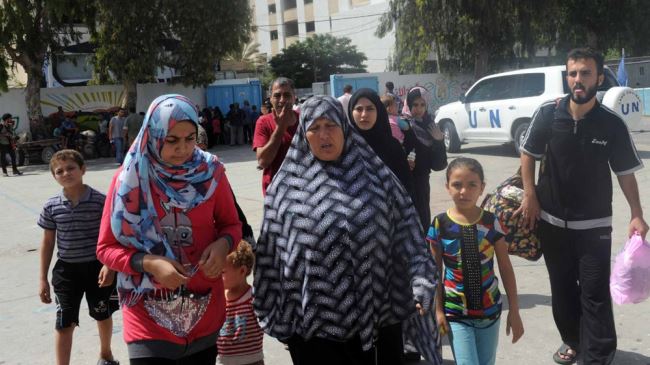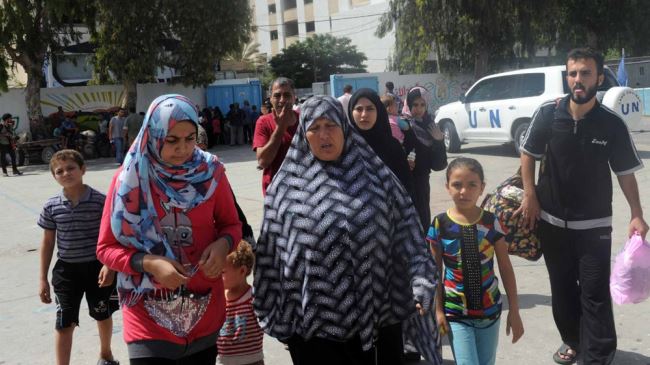 A relief and human development agency says thousands of school children in the Gaza Strip are unable to start the new academic year in the besieged territory as a result of the recent Israeli military offensive.
The United Nations Relief and Works Agency for Palestine Refugees in the Near East (UNRWA)'s spokesman Adnan Abu Hasna said on Saturday that around 9,600 students cannot attend school because Palestinian families, whose homes were destroyed during Israel's latest war on the Gaza Strip, have come to seek refuge at three Gaza schools and refuse to leave those schools.
The UN official further noted that the three schools are located in the northern Gaza Strip town of Beit Hanoun, and they cannot welcome Palestinian students for the new academic year, which is due on Sunday, because of the displaced Gazans sheltering there.
Israel started pounding the Gaza Strip in early July, inflicting heavy losses on the Palestinian land. Almost 2,140 Palestinians, mostly civilians, including women, children and elderly people, were killed in the Israeli onslaught. Around 11,000 others were injured.
Tel Aviv says 72 Israelis were killed in the conflict, but the Palestinian resistance movement Hamas says the number is much higher.
The latest Israeli war ended on August 26 with an Egyptian-brokered truce, which took effect after Cairo negotiations.
Palestinian experts say it costs more than $7.5 billion to rebuild the besieged Gaza Strip, ravaged during the recent Israeli onslaught. The Palestinian Economic Council for Development and Reconstruction said on September 4 that the process would take "five years if Israel removed its blockade on Gaza entirely."