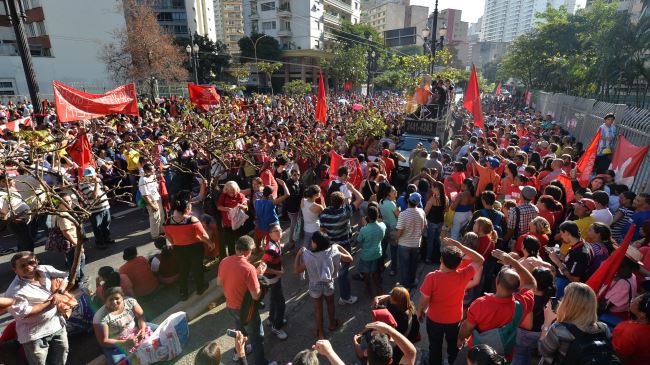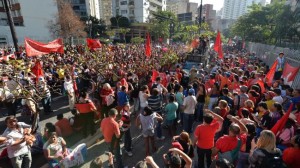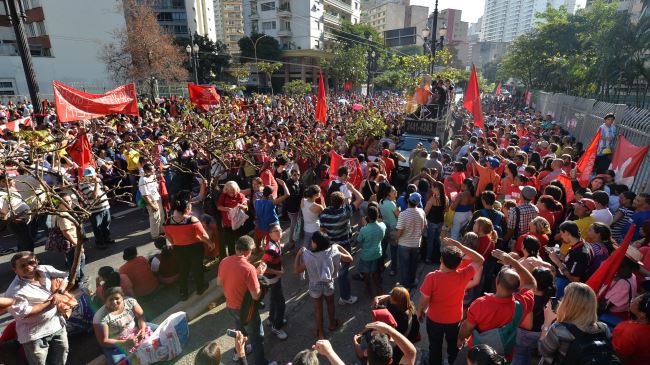 Thousands of homeless people have held a protest against their poor living conditions in Brazil's largest city, Sao Paulo, as the South American country hosts the 2014 FIFA World Cup.
According to reports, at least 5,000 people took part in the demonstration, which was organized by the Homeless Workers' Movement (MTST), in front of the Sao Paulo city hall on Tuesday.
The protesters demanded laws legalizing their land occupations.
This comes as, on June 10, two days before the official opening of the World Cup, the MTST reached a deal with Sao Paulo's authorities and subsequently announced that its members would not hold any demonstrations during the soccer tournament.
However, the protesters now say that they will stay on the streets until local councilors begin discussions about the construction of new social housing for tens of thousands of homeless citizens, as promised under the June deal.
Brazil has seen almost daily protests and strikes over the USD 11-billion expense of the World Cup. Critics say the money should rather be invested in health, education, transportation, and housing sectors. They also accuse the Brazilian government of corruption in deals related to the infrastructures of the games.
Brazilian President Dilma Rousseff, however, has defended the government's decision to host the World Cup and emphasized that investments in stadiums, airports and other infrastructure would provide the country with long-term benefits.
Rising inflation and a sluggish economy have reportedly tarnished the World Cup glow in Brazil, which is the biggest country with the largest economy in Latin America. The World Bank said in 2012 that nearly 16 percent of Brazil's population of 200 million lived below the poverty line.