Pakistan
1000s of Pakistanis protest against US strikes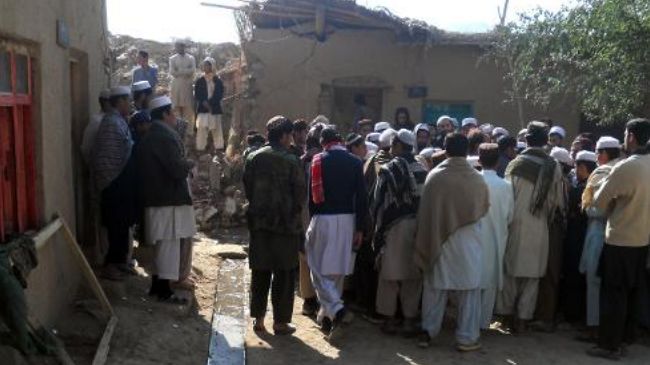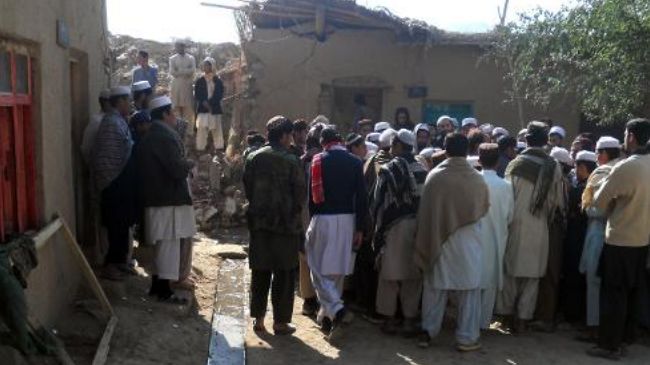 Thousands of Pakistani demonstrators have held a protest against the US drone strikes in the country's southern city of Karachi, Press TV reports.
On Sunday, large crowds of protesters gathered in the port city of Karachi to oppose the killer drone strikes, which they consider sign of the US oppression and tyranny against their nation.
Sunday's demonstration was organized by the country's largest political-religious party Jamaat-e-Islami (JI), a Press TV correspondent said.
"…Pakistan nation is very much united against the drone attacks on Pakistan," the leader of the party, Meraj ul Huda Siddiqui, said.
Also on Saturday, thousands of people in Pakistan's northwestern city of Peshawar protested against the US drone strikes in the country, threatening to block NATO supply routes if the attacks continue.
The protest, which was led by Pakistani politician and cricket star, Imran Khan, threatened to permanently block supply routes that carry fuel and food to foreign forces in Afghanistan unless the US stops its deadly drone strikes in tribal areas.
On Thursday, six people were killed in a drone attack that targeted a religious seminary in Hangu district of Khyber Pakhtunkhwa province.
On November 1, a US drone strike killed Tehrik-i-Taliban Pakistan (TTP) chief Hakimullah Mehsud, hours before a high-ranking Pakistani delegation was scheduled to meet Mehsud to start peace talks.
On November 2, Pakistani Interior Minister Chaudhry Nisar Ali Khan said the US drone strike that eliminated Mehsud was a conspiracy to sabotage peace talks with the TTP and Islamabad would review its ties with Washington.
The United States says the CIA-run drone strikes primarily kill Taliban militants who threaten the US-led international forces in neighboring Afghanistan, although casualty figures show that Pakistani civilians are often the victims of the non-UN-sanctioned attacks.
The slaughter of Pakistani civilians, including women and children, in US drone strikes has strained relations between Islamabad and Washington, and Pakistani officials have complained to the US administration on numerous occasions.
In September 2012, a report by the Stanford Law School and the New York University School of Law gave an alarming account of the effect that assassination drone strikes have on ordinary people in Pakistan's tribal areas.
"The number of 'high-level' targets killed as a percentage of total casualties is extremely low — estimated at just 2 percent," the report noted.