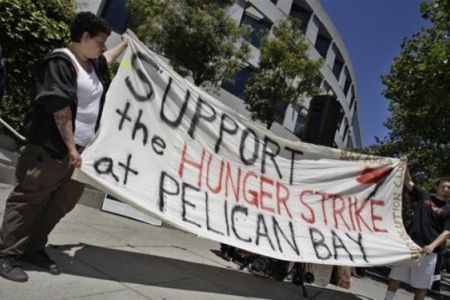 Thousands of inmates have gone on hunger strike at 11 California prisons to protest horrible prison conditions, vowing to continue the strike until the minimum standards and their demands are met.

Prisoners, who began their hunger strike on July 1, say that they will continue their strike and that they would rather die than be under intense torture at prisons .
Many cells at Pelican Bay State Prison's security housing unit, where protests began, are three by three meters and have no windows.
In May, the US Supreme Court ordered the state to dramatically lower the population of its overcrowded prisons because severe overcrowding was exposing inmates to high levels of violence and disease.
With seven million people behind bars, the United States has the highest number of inmates in the world.
Many human rights pundits consider the US as one of the biggest violators of human rights, which has escaped international investigations due to its veto power.