Turkey
100s hold demo in Ankara to protest crackdown on students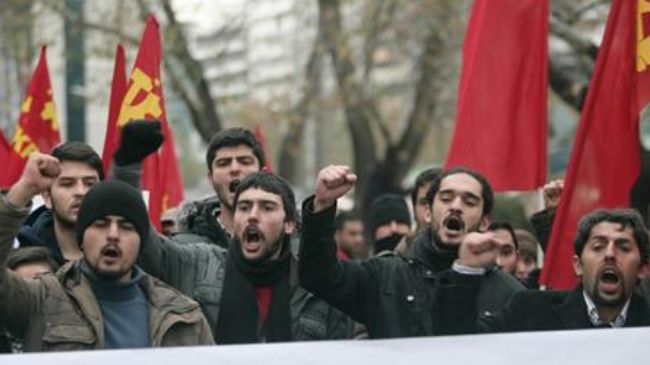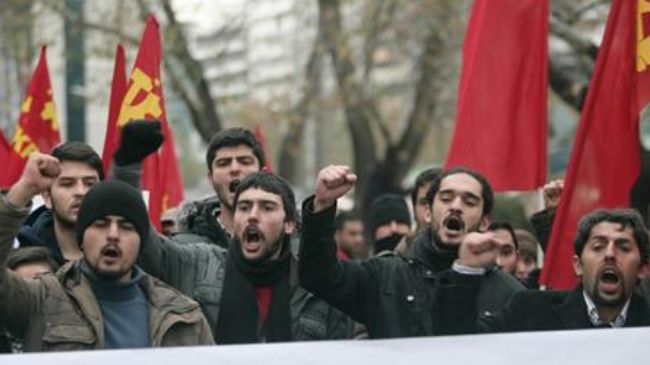 Hundreds of people have taken to the streets of Ankara to protest against the government's crackdown on university students.
The demonstration was held outside the Turkish prime minister's office in Ankara on Friday, the English-language newspaper The Daily Star reported.
The protesters chanted slogan against Prime Minister Recep Tayyip Erdogan and called on the government to release 12 students who were detained during a demonstration against Erdogan's visit to the Middle East Technical University (METU) in the capital on Tuesday.
Police also injured 50 students during the protest earlier this week.
"Today METU has become a symbol of a repressive environment, an authoritarian regime," said Aykan Erdemir, a lawmaker from the country's main opposition party, the Republican People's Party (CHP).
Classes were cancelled at the university on Thursday in protest at the police crackdown and the arrests at the university campus.
On the same day, Amnesty International called on the Turkish government to launch a "prompt, thorough and impartial investigation into the… use of excessive force against" the students.