Europe
100s protest in Belfast against Sinn Fein leader arrest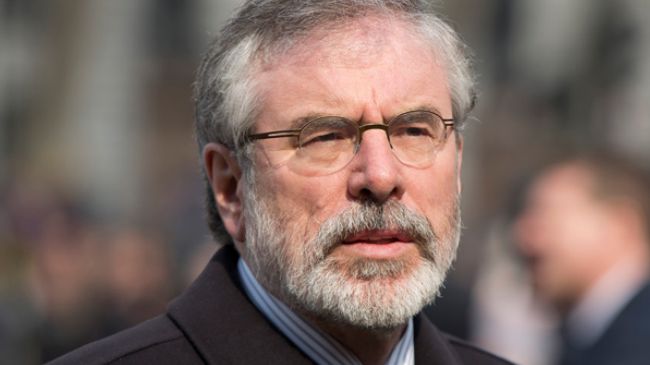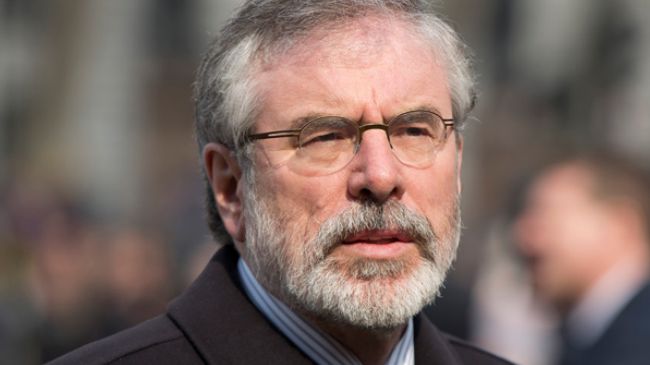 Hundreds of people have protested in the capital of Northern Ireland, Belfast, calling for the release of detained Sinn Fein leader, Gerry Adams.
The protest was held on Saturday, a day after detectives received a 48-hour extension to continue questioning Adams over his alleged involvement in a controversial 1972 killing.
The Police Service of Northern Ireland (PSNI) said the decision to extend the detention of Adams came as the previous deadline to charge or release him expired.
Adams, who has been the Sinn Fein president since 1983, has denied any involvement in the killing.
The Sinn Fein leader was arrested on April 30, after he presented himself voluntarily for questioning over his alleged involvement in the killing of Jean McConville during ethnic clashes known as "the Troubles."
Following the detention of Adams, Martin McGuiness, Northern Ireland's deputy first minister, condemned the action, saying the arrest was "politically motivated" and "inextricably linked" to the upcoming local and European elections.
British Prime Minister David Cameron has denied any political motivation behind the arrest of Gerry Adams.
Sinn Fein party wants Northern Ireland to break away from the United Kingdom and instead join the Republic of Ireland in the south.
The party was once the political arm of the Irish Republican Army (IRA), the now disbanded paramilitary group, which waged a bloody campaign over three decades for the independence of Northern Ireland.
The violent ethno-nationalist conflict began in Northern Ireland with a civil rights march in Londonderry on October 5, 1968, and came to an end with the Good Friday Agreement on April 10, 1998.