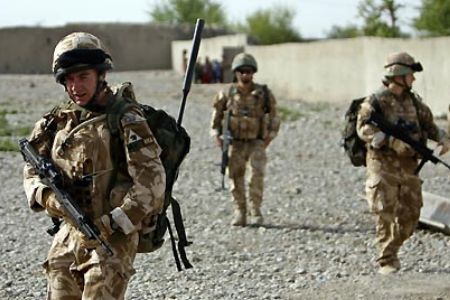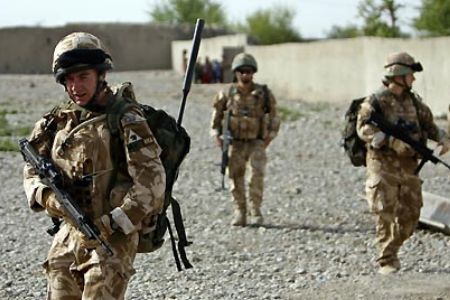 Taliban claim that they have killed at least 11 US-led soldiers in a bomb attack in Helmand province in southern Afghanistan.
Taliban spokesman Qari Yousuf Ahmadi claimed on Saturday that one of Taliban members blew himself up at a joint military base controlled by US-led foreign troops and Afghan forces and killed 11 soldiers and wounded several others, a Press TV correspondent reported.
Helmand Police Chief Asadullah Sherzad, however, rejected the claim, saying "only one Afghan policeman was killed" after the attacker blew himself up while security forces tried to arrest him in the front of the military base in Khanshin district.
NATO's International Security Assistance Force have not yet commented on the Friday incident.
This year has been the deadliest for the Western military alliance in Afghanistan with over 580 fatalities reported so far.
Western public opinion is growing increasingly tired of the war. Deaths of civilians in NATO and the US unauthorized attacks have also fueled tensions between Afghanistan and Western countries.
In another incident, a tribal leader was assassinated in the province by unknown armed men on Saturday.
Around 500 tribal leaders have been murdered in Kandahar alone since the start of the US-led invasion back in 2001.
Security remains fragile in the country despite the presence of some 150,000 foreign troops.