Yemen
12 killed in Yemen clashes between army, Houthis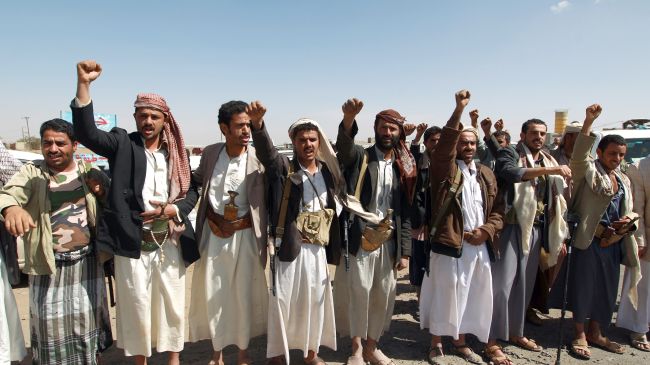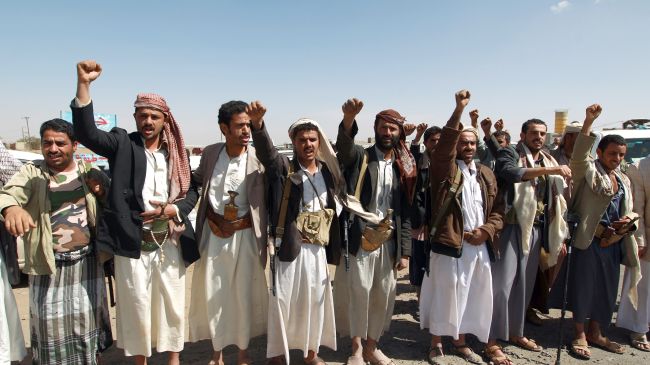 At least 12 people have been killed in clashes between Houthi fighters and security force near Yemen's western central city of Amran, officials say.
The gun battle took place on Saturday after the Shia fighters sought to cross a checkpoint at the northern entrance of the city to participate in a demonstration.
Eight Shia fighters, two soldiers and two civilians were killed in the clashes, officials added.
Initial reports indicated that seven Houthis and two soldiers were also injured in the gunfight.
Last week, the Houthis held a rally in Amran, demanding the sacking of the government over corruption.
The Houthis have been fighting against the central government in Sana'a for years.
Yemen's southern residents also complain that they have been economically and politically marginalized by the central government in Sana'a.
Last month, the Yemeni government agreed to transform the impoverished Arab state into a federation as part of a political transition. This would create four regions in the north and two in the south.
Both the Houthi fighters and southern separatists have rejected the government's plan. The Houthis argue that the initiative would divide Yemen into rich and poor regions.
Yemen is the Arab world's poorest country. Forty percent of the people of Yemen are living on two US dollars a day or less and one-third are wrestling with chronic hunger.