Turkey
Europe
Middle East
12 migrants found frozen to death near Turkey-Greece border
Twelve migrants were found dead in a small Turkish town near the Greek border often used by migrants seeking to enter the European Union, after they apparently froze to death, igniting a war of words between the two countries.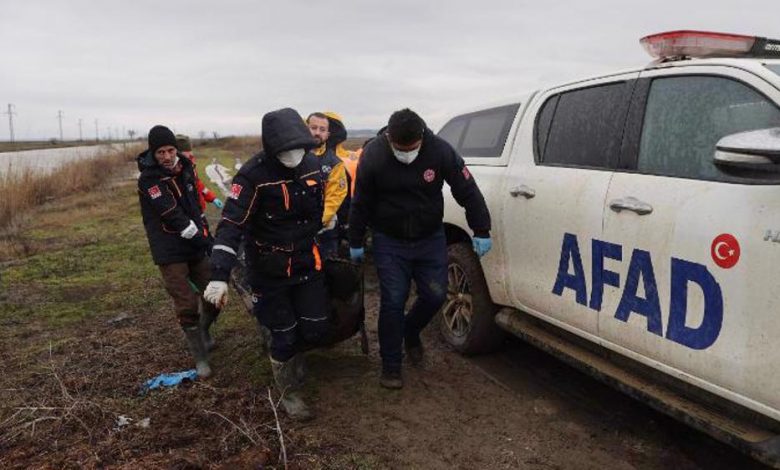 Regional authorities said in a statement that they are still searching for the remaining 10 and that they have opened an investigation into the incident.
The Greek immigration minister, Notis Mitarachi, denied Soylu's allegations of wrongdoing and in a statement said that "the death of 12 migrants at the Turkish border near Ipsala is a tragedy. But the truth behind this incident bears no resemblance to the false propaganda pushed out by my counterpart."
"These migrants never made it to the border," Mitarachi, who was in Lille, France, for an informal EU summit on migration, said in a statement. "Any suggestion they did, or indeed were pushed back into Turkey, is utter nonsense."
Turkey frequently accuses neighboring Greece of illegally pushing back migrants and asylum seekers wanting to make their way into Europe across the two countries' shared borders on foot or by boat. Greece denies allegations its actions are in breach of international law, and says it is doing its duty to protect the EU's southeastern borders.
Greece is one of the main routes into the European Union for migrants and refugees from Africa, the Middle East and beyond.
For more than a year, Greece has been taking tougher measures to keep migrants out. It built a fence and policed the land border, forcing migrants who came from Turkey back across the river. Thus the number of people attempting the journey has declined, but the number arriving in Turkey has continued to rise.
The UN refugee agency estimates that more than 2,500 people died or went missing at sea as they tried to reach Europe from North Africa and Turkey last year.