Africa
13 Libyan soldiers killed in Benghazi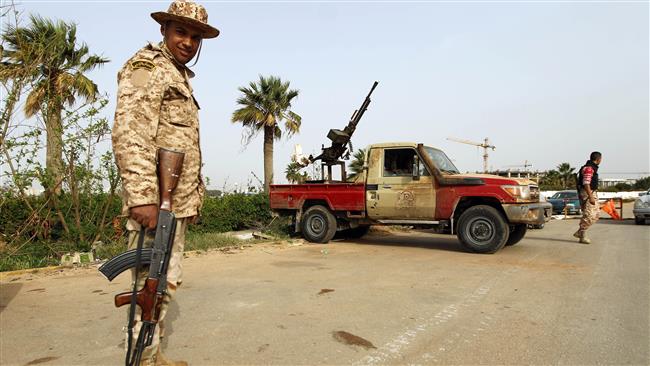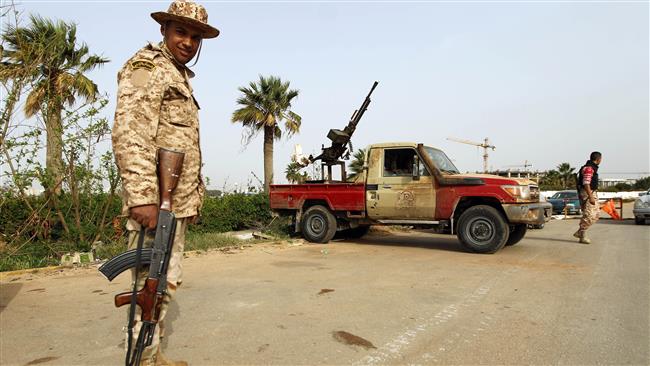 At least 13 Libyan soldiers have been killed in terrorist attacks in and around the eastern city of Benghazi, an army spokesman says.
"Most of the soldiers were killed by landmines planted by terrorist organizations" on Tuesday, Miloud al-Zawi added.
Libya's official LANA news agency said the army soldiers were killed during conflicts in different parts of Benghazi, where their army units were seeking to make gains against militants.
Al-Zawi also noted that the army forces "made advances and secured a major victory" in the conflict areas, adding that the forces were trying to take control of a military base.
"Battles will continue and will not stop until the areas controlled by the terrorist groups are liberated," he said, but did not give further details about which military base or areas were targeted or which militant groups the country's army was fighting with.
Libya has been struggling for stability since 2011, when the country's former dictator, Muammar Gaddafi, was overthrown and armed groups as well as regional factions engaged in a conflict.
The capital, Tripoli, is controlled by a faction allied to powerful armed forces based in the city of Misrata. The faction has reinstated the previous parliament in the capital.
The internationally-recognized government of Prime Minister Abdullah al-Thinni is based in the eastern city of Bayda, with its elected House of Representatives based in Tobruk.
The United Nations has proposed the formation of a national unity government in an effort to end the conflict in the North African country. Under the proposal, a nine-member presidential council, including a prime minister, five deputy prime ministers and three senior ministers, will govern Libya.
UN special envoy for Libya Bernardino Leon has raised the hope that an agreement between the Tobruk-based parliament and rival factions would be clinched in the near future.