130 arrested in Ukraine over Odessa fire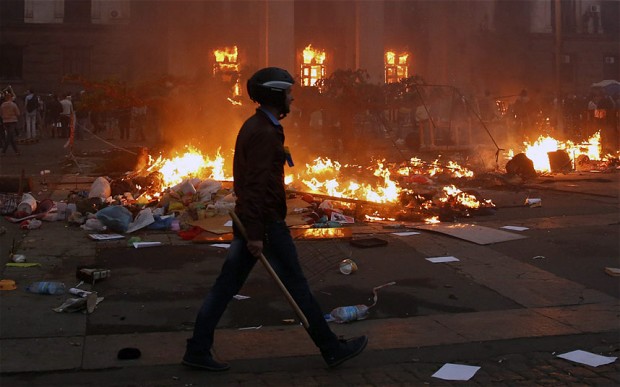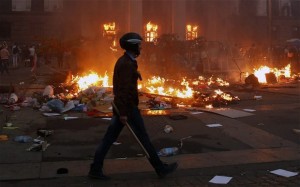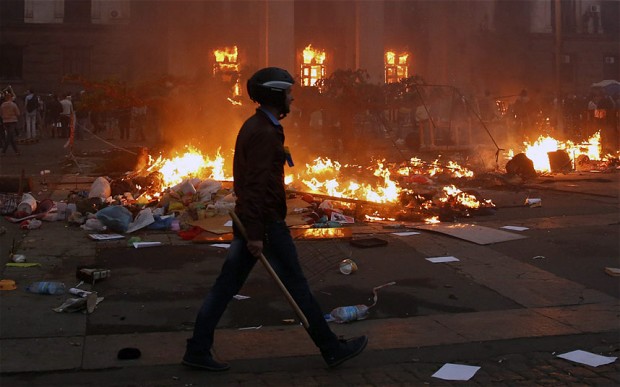 Ukrainian authorities have detained over 130 people on suspicion of involvement in a recent fire in the southern city of Odessa.
According to a statement issued on Saturday by local authorities, the detainees could face charges of participation in protests and premeditating arson.
On May 2, nearly 40 people died as a result of a fire in the trade union building in the city of Odessa, where pro-Russia activists had taken shelter.
The US Department of State has called on Ukrainian authorities to launch a full investigation into the incident.
Russia has also censured pro-Western authorities in Kiev as "criminally irresponsible" and has called on Ukraine and its Western supporters to "end the anarchy and take responsibility before the Ukrainian people."
Meanwhile, Ukraine's interim president, Oleksandr Turchynov, said many protesters died on Friday during an offensive against the eastern city of Slavyansk.
Kiev confirmed on the same day that pro-Russia activists shot down two Ukraine army helicopters near Slavyansk. Fatalities were also reported.
Near the city of Yasynuvata, the Donetsk region, pro-Russia protesters seized a rail control center.
Over a dozen cities in eastern Ukraine including Luhansk, Kramatorsk, Donetsk and Horlivka are under the control of pro-Russia protesters.
The protests gained momentum in Ukraine after Crimea declared independence from the former Soviet state and formally applied to re-join the Russian Federation following a referendum in March.