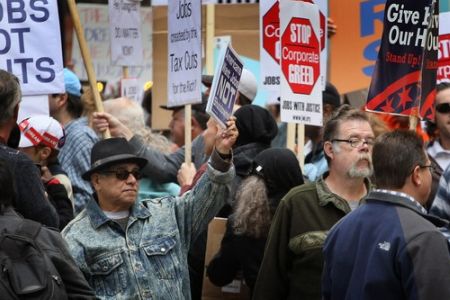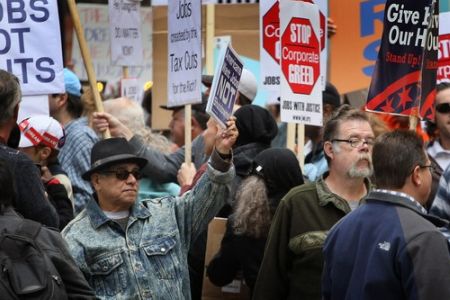 US police have detained about 130 anti-corporatism protesters in Chicago who erected tents in the city's Grant Park and refused to leave their campsite.
The arrests were made early on Sunday after about 1,500 protesters defied police orders to pack up their tents in the park after its closing time at 11 p.m., AFP reported.
The break-up of the demonstration in Grant Park was the second mass arrest of Occupy Chicago demonstrators over the past week, when about 175 people were detained.
Occupy Chicago spokesman Joshua Kaunert has vowed that protesters will come back to continue their campaign.
The Occupy Chicago movement was started about a month ago by activists who said they had risen up to "fight corporate abuse of American democracy in solidarity with our brothers and sisters around the world."
Meanwhile, anti-Wall Street protesters are still camped out in New York's Zuccotti Park as the movement is gaining momentum across the United States.
The campaign was initiated in New York on September 17 under the banner of Occupy Wall Street and has now spread to major US cities and other countries, including Australia, Britain, Germany, Italy, Spain, Ireland, and Portugal.