Asia-Pacific
14 killed after bus veers off road in central Japan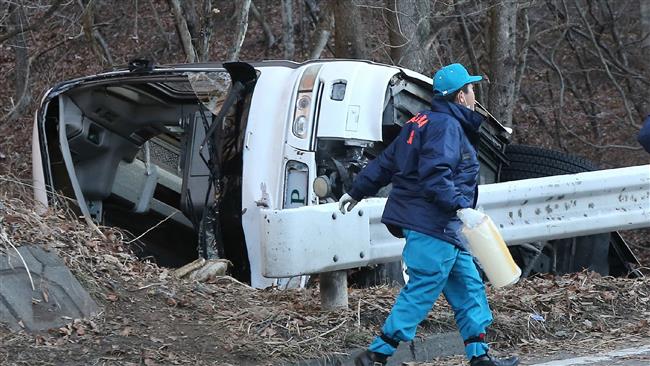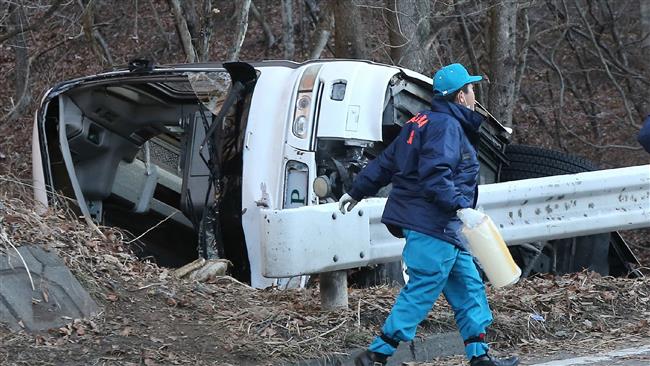 A bus driving from Tokyo to a central Japan ski resort has veered off road, sliding down the mountain flank and killing 14 occupants.
As many as 27 others were injured in the early Friday incident that took place on a road near the resort town of Karuizawa in Nagano Prefecture.
The vehicle, which was carrying 41 people, including two drivers, steered into the opposite lane on the road, smashed through the guardrail, and descended three meters down the mountainside before falling on its side.
The accident was apparently not triggered by slippery condition on the road as it was not covered by either ice or snow at the time of the crash. Television footage showed the vehicle's bashed-in front window as a result of impact with the crash barrier.
The country's Transport Ministry has launched an investigation into the accident and sent inspectors to the site.
Local media said the vehicle was carrying passengers on a tour package sold by a Tokyo travel agency.