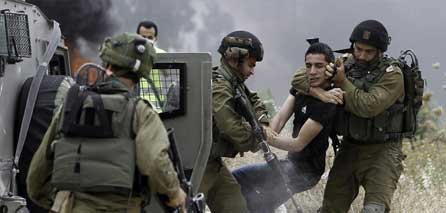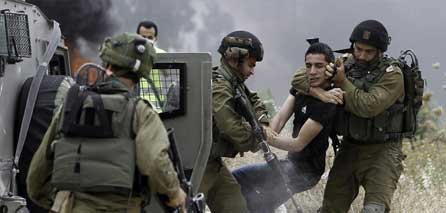 The Israeli Occupation Forces (IOF) arrested 14 Palestinians during a large scale raid and search campaign overnight throughout the West Bank. Students and ex-prisoners were among the detainees.
In Salfit, five Palestinians were detained after Israeli forces stormed Qarawa town south of the city.
An ex-prisoner was also detained from his house in Birziet, while a female student was arrested from her house in Dura town south of al-Khalil.
Four more arrests were reported in occupied Jerusalem, while three detainees including an ex-prisoner were rounded up in Ramallah, Tulkarem, and Bethlehem.