Palestine
14 Palestinians killed, 1,000 injured since Oct. 1: Ministry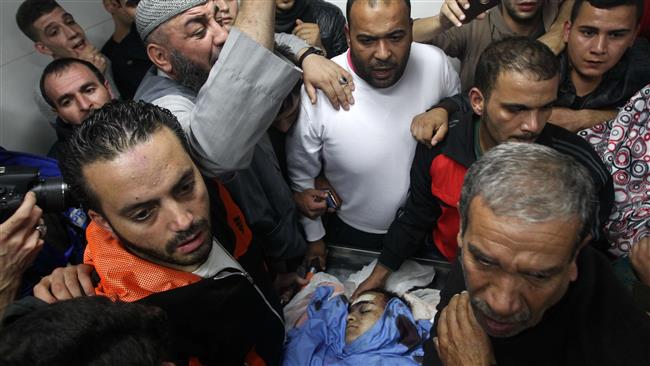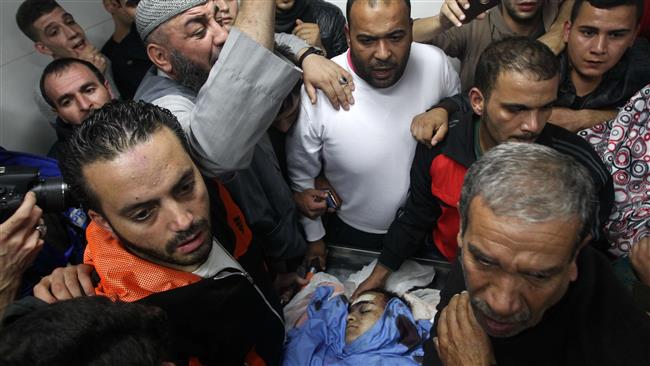 More than a dozen Palestinians have reportedly lost their lives and hundreds of others sustained injuries by Israeli fire in the occupied West Bank and the blockaded Gaza Strip since the beginning of this month.
The Palestinian Health Ministry announced on Friday that 14 Palestinians were killed and around 1,000 others injured with live and rubber-coated steel bullets since October 1.
Seven Palestinians were fatally shot and some 200 others injured on Friday alone in the West Bank and the Gaza Strip.
In the Gaza Strip, six Palestinians were killed and 145 others injured on Friday as Israeli military forces fired live and rubber-coated steel bullets at protesters close to the border fence separating the impoverished coastal sliver from Israel.
Mohammed Fares al-Jaabari, 19, was shot dead after allegedly stabbing an Israeli border police officer in al-Khalil (Hebron), located 30 kilometers (19 miles) south of al-Quds (Jerusalem). Eleven were also injured in the southern West Bank city.
Eight people were injured with live bullets and 22 with rubber-coated steel bullets during clashes close to the illegal Israeli settlement of Beit El, which lies near the central West Bank city of Ramallah. Four of the injured are reportedly in a critical condition.
During clashes in Bethlehem, five Palestinians were hit with rubber-coated bullets, while one sustained live bullet wounds, according to the Palestinian Ministry of Health.
Meanwhile, three Palestinians were injured with live bullets in the town of Kafr Qaddum, located 17 kilometers (10 miles) east of Qalqilya, six others were beaten up by Israeli forces and settlers in Nablus, and one suffered head injuries.
In the northern West Bank city of Jenin, 11 Palestinians were shot and injured, while another suffered multiple bruises and fractures after being beaten up by Israeli forces in Ariha (Jericho).
Senior Hamas leader Ismail Haniyeh has called the recent spate of clashes between Palestianians and Israeli military troopers in the occupied West Bank and East al-Quds over the past few days an "Intifada (uprising)" against the Tel Aviv regime.
"We are calling for the strengthening and increasing of the Intifada… It is the only path that will lead to liberation," Haniyeh said during a sermon aimed at Palestinian worshipers attending Friday prayers at a mosque in Gaza City.
"Gaza will fulfill its role in the al-Quds Intifada and it is more than ready for confrontation," he pointed out.
Meanwhile, Palestinian sources say at least two rockets fried from the Gaza Strip hit southern occupied Palestinian territories. No casualties have been reported so far.