Iraq
14 people killed in explosions in Iraq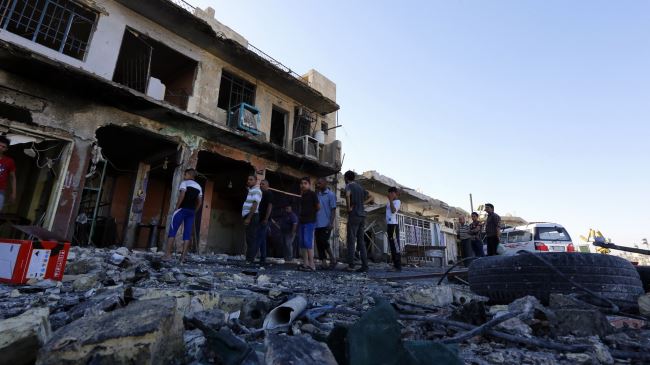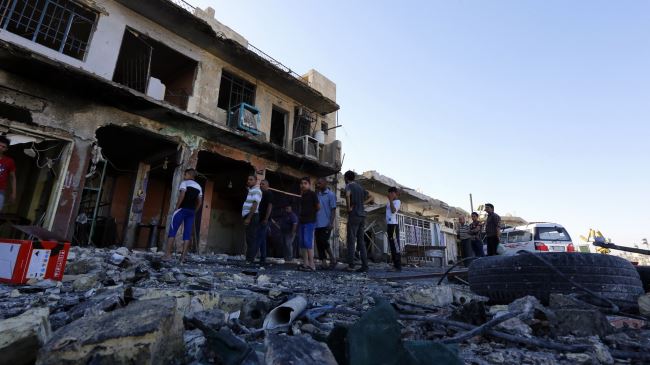 A spate of explosions has left at least 14 people dead in Iraq as Takfiri-fueled violence continues across the country.
According to Iraqi officials, at least 10 people were killed during a funeral outside the town of Taji, located about 22 kilometers (12 miles) north of the capital, Baghdad, on Monday after an assailant blew his explosives inside a tent.
Another 23 mourners were wounded in the blast.
In a separate incident, at least four policemen and Shia fighters were killed in a blast while searching an explosives-rigged house for suspected militants in northern Iraq on Monday.
The blast which occurred in the town of Ishaqi, around 170 kilometers north of Baghdad, left 13 people injured.
Officials said the dead included the chief of the town's police and his aide.
The blasts came after nearly 40 lost their lives on December 24 bombing in south of the Iraqi capital. The ISIL Takfiri militants claimed responsibility for the attack.
The ISIL controls some parts of Syria and Iraq. The extremist group has engaged in crimes against humanity in the areas under its control, including mass murdering local civilians as well as captured army and security officers while terrorizing people from diverse communities, including Shias, Sunnis, Kurds, and Christians.
Despite the US establishment of an international coalition to help defeat the foreign-backed terror group, the airstrikes conducted by the coalition against the armed elements have proven quite ineffective, failing to dislodge them from their positions.