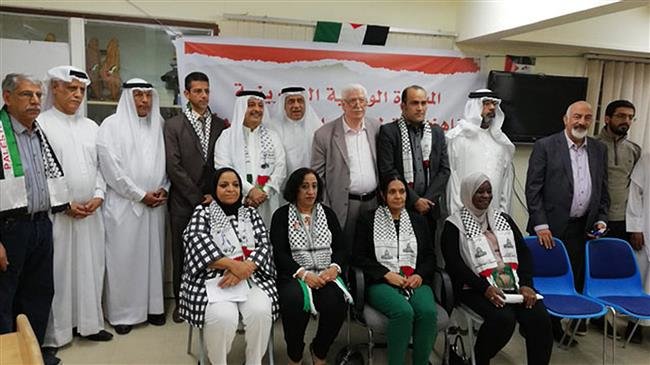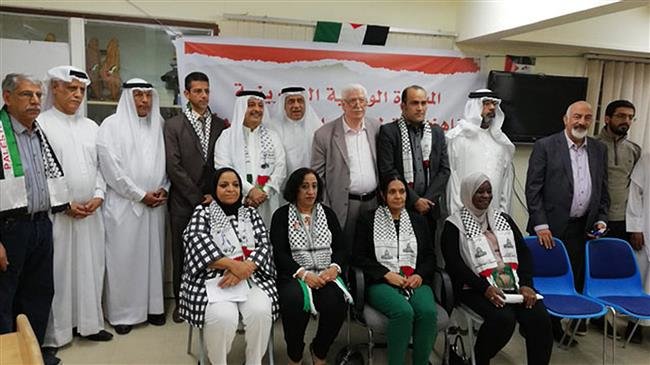 Over a dozen Bahraini NGOs have denounced Manama's attempts to normalize relations with the Israeli regime, expressing their firm support for the Palestinian cause.
In a document, titled the Bahraini National Initiative Against Normalization, 15 NGOs opposed Israeli Prime Minister Benjamin Netanyahu's planned visit to the Persian Gulf kingdom, Arabic-language Lua Lua TV network reported.
The document, which was released during a recent pro-Palestine event in Manama, called on all Bahraini people to voice their "categorical rejection" of Manama's attempts to forge ties with Tel Aviv.
It also stressed the right of the Palestinian nation to establish their own independent state with Jerusalem al-Quds as its capital.
The document further described Israel as a Zionist entity which had been created through the aggression and occupation of Arab territories.
The issue of Palestine is the issue of the Arab nation, it added, underlying the need for the return of Palestine to its people.
Israel has full diplomatic relations with only two Arab states, Egypt and Jordan, but latest reports suggest the regime is working behind the scenes to establish formal contact with Saudi Arabia and its allies.
Last week, Hani Marzouk, a spokesman for Netanyahu's office for Arab media, said that Israeli Prime Minister Benjamin Netanyahu is scheduled to visit Bahrain in the near future.
"The Kingdom of Bahrain is the next destination for Netanyahu," he said, noting that the trip "is the start for new relations."
Netanyahu's office rejected any such prospect.
Netanyahu, however, confirmed at a Sunday press conference with Chadian President Idriss Deby in Jerusalem al-Quds that "there will be more such visits in Arab countries very soon."
Separately, Israel's Economy Minister Eli Cohen said on Monday that he had been invited to a technology event in Bahrain.
Bahrain's filtration towards Israel comes amid the Al Khalifah regime's heavy-handed crackdown on pro-democracy campaigners.
Early on Thursday, Bahraini policemen raided homes in the village of Diraz and arrested three sisters.
Since February 2011, Bahraini people have been holding peaceful protest rallies regularly, demanding that the Al Khalifah family relinquish power and let a just system representing all Bahrainis be established.
The media in Tel Aviv have reported that the UAE has invested as much as $100 million in an ambitious Israeli project to pipe natural gas to Europe.
They have also been complaining against widespread discrimination against the Shia majority in the kingdom.
Manama has responded to the demonstrations with an iron fist. The authorities have detained rights campaigners, broken up major opposition political parties, revoked the nationality of several pro-democracy activists and deported those left stateless.
Bahrainis against normalization
Bruce Katz, the co-president of Palestinian and Jewish Unity, told Press TV that Manama's recent policy towards Tel Aviv contradicts the Bahraini public opinion.
He said that the Bahraini civil society " views Netanyahu … as an aggressor which is certainly what he is- an occupier of Palestinian territory."
"The second thing that strikes me as being significant is the cleavage that that appears to indicate between the Bahraini government and Bahraini public which somehow stands as a warning to that government that should it proceed with normalizing relations with Israel, there may be a political price that it has to pay vis-à-vis its own population," he added.