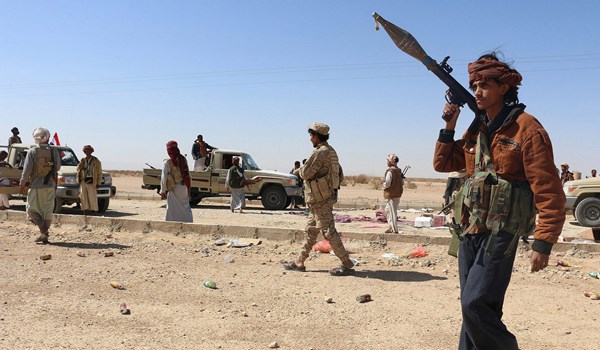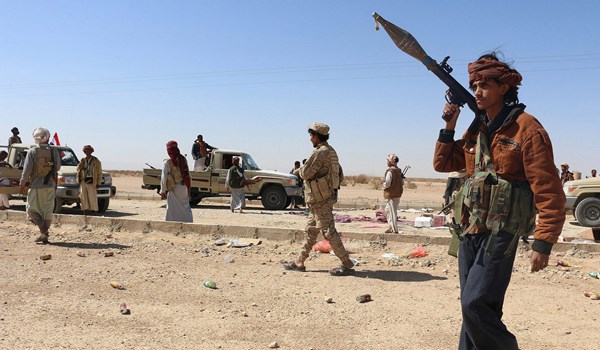 The Yemeni army and popular forces killed over a dozen Saudi Army troops in clashes in Southern Saudi Arabia.
A sum of 16 Saudi Army soldiers have been killed in conflict with the Yemenis in Southern Saudi Arabia, the Doha-based Al Jazeera news agency reported.
Yemen's missile units also targeted a Saudi military base in Asir region.
In a relevant development on Saturday, the Yemeni armed forces blew up two armored vehicles of Saudi soldiers in attacks on the kingdom's Southern border regions.
The Arabic-language al-Masirah television network reported that the first Saudi car was destroyed in a Yemeni mortar attack in the Jizan region on Saturday.
The second vehicle was destroyed when a booby trap went off at the al-Sadis military base in Najran region, the report added.
Additionally on Saturday, the Yemeni army's artillery unit fired missiles at gathering places of Saudi troops in several military bases in Najran.
Seven Saudi soldiers were further killed in the Yemeni sniper fire in both Njaran and Jizan.
Meanwhile, Yemeni missile strikes targeted Saudi forces and mercenaries at the Alab border crossing in the Southwestern Asir region.
Earlier on Saturday, Yemeni forces fired a short-range Badr-1 ballistic missile at a base belonging to the Saudi Arabian National Guard Forces in Najran.
Saudi Arabia and its regional allies attacked Yemen in March 2015 to bring back to power the deposed president of Yemen Abd Rabbuh Mansur Hadi.
A sum of 15,700 Yemenis have been killed in the Saudi-led attacks and over 2,000 have lost their lives due to cholera epidemic.